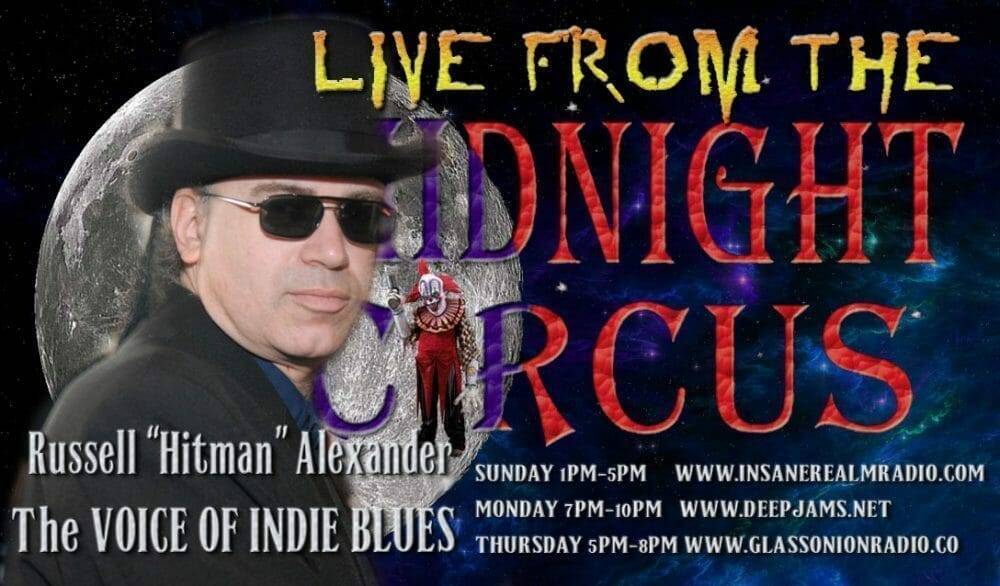 This is the #1 and Original INDIE Blues radio show on the net. The only show that does not shun the great diversity of music that is being create today in Blues WE EMBRACE IT!.. We only play artists who are out there touring and creating new original music. This is the only show that is dedicated 100% to those artists .. The INDIE Blues artists who keeping the blues alive is not a slogan on a t-shirt .. it is what they do!
This week we start things off with The Record Company Diana Rein Mike Zito Corey Dennison Paul Reddick Solomon Jaye Dylan Wickens Tweed Funk Too Slim and the Taildraggers Cecile Doo-Kingue Hector Ward & The Big Time Sunday Wilde Tasha Taylor Bernard Allison Then we have a 2 pack and interview with an old friend of mineRussell Alexander of the The Hitman Blues Band! After the interview we give you another 2 pack from Hitman and then on to more great INDIE Blues artists like Gus Spenos Cary Morin Chicago Blues All-Stars Jackie Venson Albert Castiglia BandWilliam Bell Bing Futch Ben Harper & the Innocent Criminals Tullie Brae Reverend Freakchild Angel Forrest Wendy Rich Chase Walker Band KALO and then we end withFrank Kingbee aka Frank Latorre's Moonlit walk .. TUNE IN AND BECOME PART OF THE INDIE BLUES MOVEMENT!! ..
---
TUNE IN THE BEST IN INDIE BLUES RADIO AND BECOME PART OF THE Indie Blues Movement
Celebrating the Diversity and Power of the Music created by artists that acknowledge their roots are in the Blues!
INDIE Blues – Currently Touring Musicians who recognize they are influenced by The Blues artists that came before them and in the time honored tradition of The Blues, are creating New Original Music that reflects their reality. The music they create communicates with the listener with truth, integrity and touches them on a deep emotional level.
This slideshow requires JavaScript.
The principles of INDIE BLUES have Always been part of Blues!
Want to know more about INDIE BLUES? Read "Selling the Blues" and "The Indie Blues Movement"