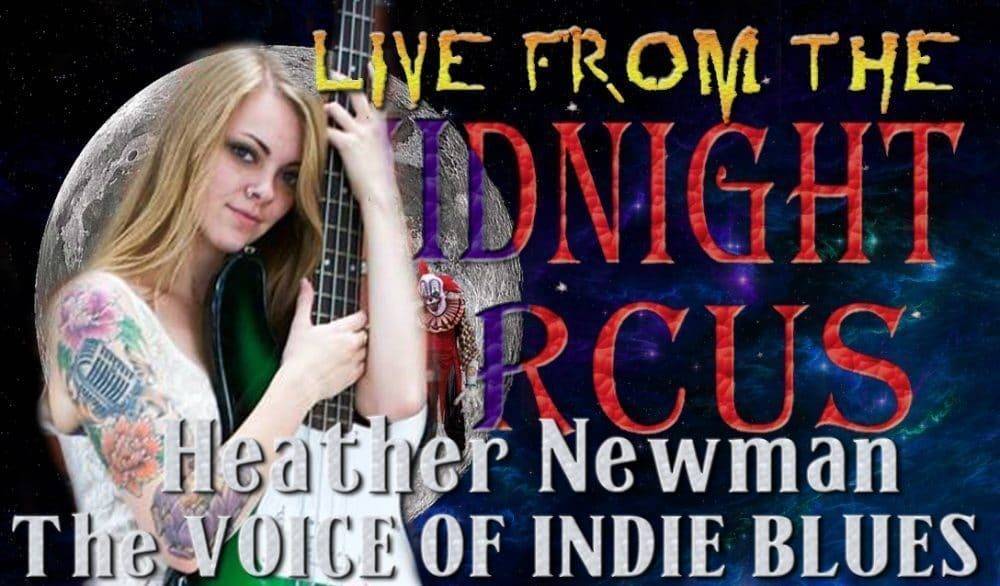 ---
---
---
---
This is the #1 and Original INDIE BLUES RADIO show. The only show that brings you nothing but currently touring artists who Embrace the Diversity of the Blues and are creating new original music. This is The Voice of Indie Blues and these are the Indie Blues Artists!
This week we start off with music from Barns Courtney Little G Weevil Linsey Alexander Laurie Jane and The 45's Samantha Fish Royal Johnson The Original Blues Brothers Band Bryce Fox ZZ Ward Then we have an Indie Blues double shot from our featured artist today Heather Newman! After the interview we give you a 2 pack from the new CD from Heather Newman Band and then on to more great INDIE BLUES RADIO with FreeWorld Ronnie Earl and The Broadcasters Wee Willie Walker & Anthony Paule Soul Orchestra Albert Castiglia Band Larkin Poe The Love Light Orchestra John Nemeth Fantastic Negrito Justin Townes Earle The City Boys AllstarsDownchild Blues Band Screamin' John and TD Lind John Pagano Band – JPBluesAlbert Cummings Shaun Murphy Kings & Associates Anna Scionti Eli Cook
---
Honoring the Past, Praising the Present, Empowering the Future
TUNE IN THE BEST IN INDIE BLUES RADIO AND BECOME PART OF THE Indie Blues Movement
Celebrating the Diversity and Power of the Music created by artists that acknowledge their roots are in the Blues!
INDIE Blues – Currently Touring Musicians who recognize they are influenced by The Blues artists that came before them and in the time honored tradition of The Blues, are creating New Original Music that reflects their reality. The music they create communicates with the listener with truth, integrity and touches them on a deep emotional level.
This slideshow requires JavaScript.
The principles of INDIE BLUES have Always been part of Blues!
Want to know more about INDIE BLUES? Read "Selling the Blues" and "The Indie Blues Movement"
Making a Scene is ad supported. We appreciate all our supporters that use the ads on our site to shop for items that interest them. Each click helps us pay for our server and allows us to continue to be the best indie music resource available!
---
Follow and listen to the "INDIE BLUES" spotify Playlist!
internet Radio Free
---