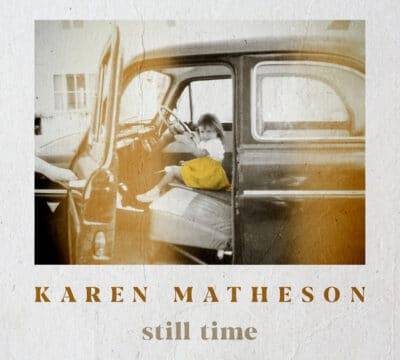 Karen Matheson
Still Time
Vertical/Compass
Widely recognized as the compelling voice of Celtic super-group Capercaillie, vocalist Karen Matheson began performing as a child in her local village hall in Argyll on the west coast of Scotland, where she was brought up immersed in the deep well of traditional songs that have been her inspiration for over 35 years of recording and performing worldwide. Still Time is a collection of contemporary and traditional sounding songs with a palette of sonic textures wrapped around Matheson's distinctive voice. Album credits, though pointing only to one track each, reveal such high-profile roots names as Michael McGoldrick (whistle), John Doyle (guitar), and Dirk Powell (banjo) amongst others including pianist/producer/composer Donald Shaw, also of Capercaillie, and top-flight Scottish folk artists such as James Grant who figures prominently as writer and musician. These songs were recorded at various intervals over a 15-year period beginning in 2005. Perhaps it took the down time of the pandemic to finish the album.
The acoustic cinematic sway of "Cassiopeia Coming Through," opens as one of four songs from Grant, a well-crafted call for change and to move out of this dismal pandemic shroud. Matheson follows with written an anti-war song by musician and political activist Si Kahn titled about the closing of a cotton mill in this named Georgia, U.S. town, "The Aragon Mill" which hails from the '70s and one she heard in the early '80s by the group Planxty. Later another anti-war song, "The Glory Demon," written by Grant, appears.
The ethereal "Still Time" was penned by her producer and partner Shaw 20 years ago and reflects on the passing of time and life's choices. She says, The words 'still time' resonated with me while collating the tracks for this album in lockdown, firstly on an obvious level of time 'standing still,' but also on another level in that there was 'still time' to finally finish this project. The alto sax creates that 'cry from the wilderness" that gives it a different sound from the others.
Matheson asked Grant to write a song about the power of parenting, resulting in "Little Gun" Powell's banjo leads us into Shaw's "Diamond Ring," a story of class divide, rendered in traditional British Isles style. Two songs by Robert Burns, "Lassie with the Lint White Locks" and "Ae Fond Kiss," join, stemming from the Gaelic songs of Matheson's childhood, as a means of mourning the loss of both parents. Another song rooted in Gaelic experience in "Recovery," the only one bearing the signature imprint of McGoldrick's tin whistle, made even more poignant as it blends with Shaw's harmonium.
Grant uses a catch pop chorus to infuse his poetry for "Laurel to a Wreath" preceding the standout "Orphan Girl," written by Irish author and poet Brandon Graham which also features the bouzouki and vocals of acclaimed Irish musician and songwriter John Doyle along with emotive piano from Grant. This tells the tale of over 4,000 female orphans who were relocated in the 1840s, sung from the perspective of one going to that 'far off land" Australia.
As previously alluded to, the album was reborn with the help of some familiar, brilliant musicians who could accommodate the home-recording situation through lockdown. Matheson says, "Somehow having time to reflect and consider music in a different way helped me finally finish the record and I am super proud of it!'' And, well she should be. This is as pure a traditional recording as it gets.
About Karen Matheson Solo
As a solo performer, Matheson has been involved in various projects worldwide including the award — winning BBC series Transatlantic Sessions, where over the last decade she has filmed tracks with artists like James Taylor, Emmylou Harris, The McGarrigle Sisters, Nanci Griffith, and a host of respected Scottish musicians. Her many collaborators have included Algerian singer 'Idir', Breton guitarist Dan Ar Braz and Portuguese star Dulce Pontes and the late Pete Seeger. She has released four acclaimed solo albums. For The Dreaming Sea (1996) and Time to Fall (2004), many of the songs were written by Grant (Love & Money) and feature the Scottish Ensemble on strings. On Downriver from 2010, she worked with Ireland's legendary producer Donal Lunny to create an award-winning acoustic album, which provided the perfect platform for her mesmerizing vocals.
Jim Hynes
Find our Podcasts on these outlets
Help Support Making a Scene
Your Support helps us pay for our server and allows us to continue to bring you the best coverage for the Indie Artists and the fans that Love them!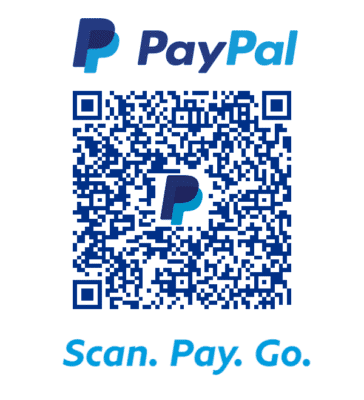 FOLLOW US ON INSTAGRAM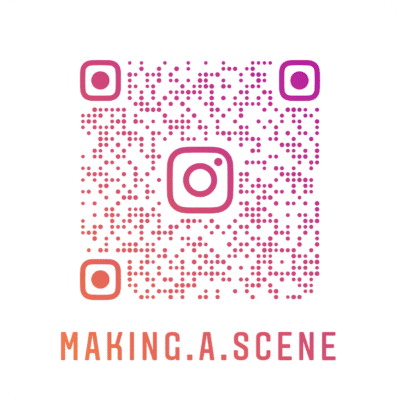 Subscribe to Our Newsletter