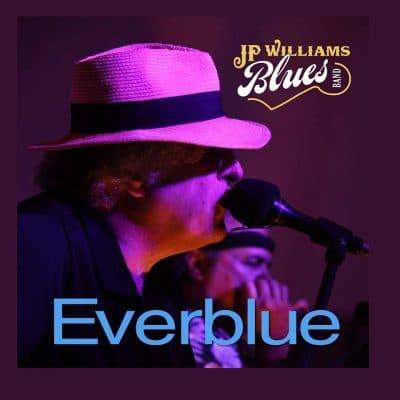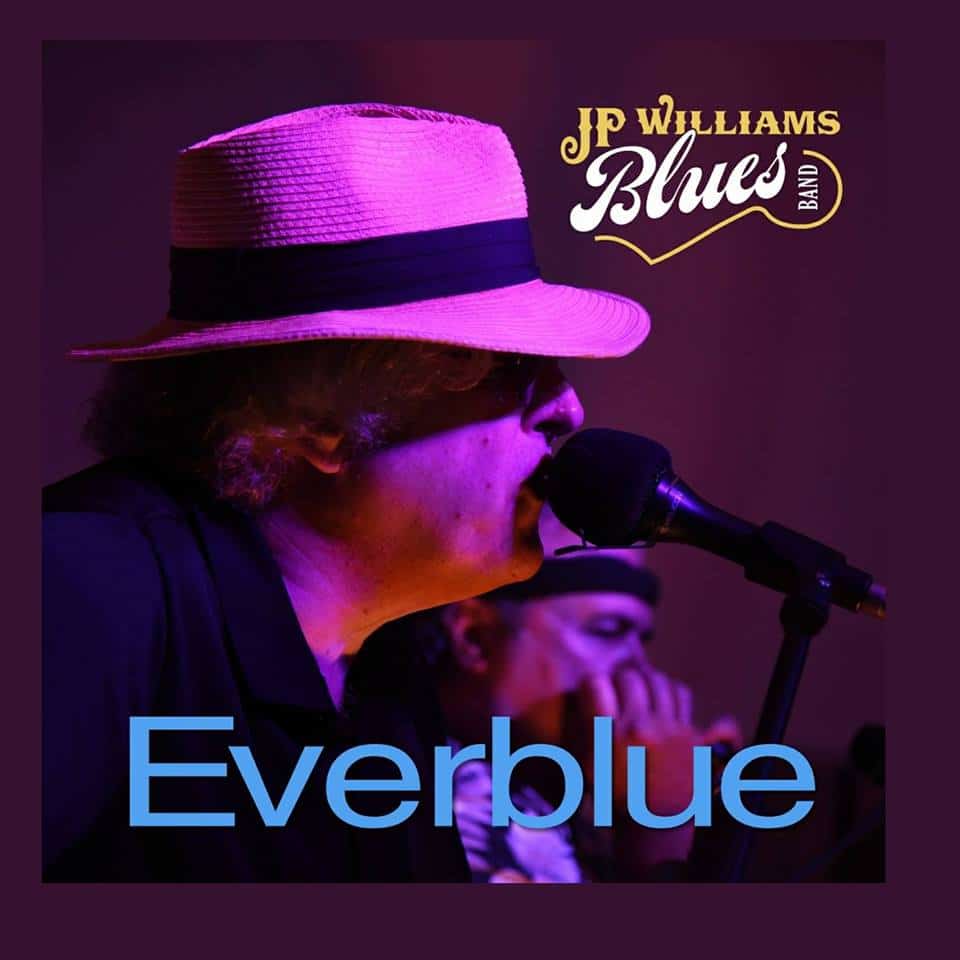 JP Williams Blues Band
Everblue
Gizzifter Records
JP Williams was born in New York City. He attended Wilkes University in Wilkes-Barre, Pa. where he began moonlighting at college coffee houses and local night spots. His acoustic music included folk, blues, and soul. He returned to NYC and performed at many famous venues, open mikes and jams, with other aspiring musicians and songwriters. He later returned to settle in Tunkhannock, Pa. thirty-one miles northwest of Wilkes-Barre. He gave up performing and opened the "Music Workshop" also in Tunkhannock. He resumed performing in 2014.
Williams is bringing back the "old school" sounds of Memphis, Chicago and New Orleans. "I really believe that the blues music I do relies on artists that came before us…as I look at the progression from Robert Johnson to Muddy Waters to the Allman Brothers to Stevie Ray Vaughan, there's always something new to appreciate." In 2016 Williams released his recording "Mixed Bag" including both originals and selected covers. That year Williams won the Steamtown Music Award for "Best Blues Act 2016" at the annual Electric City Music Conference in Scranton, Pa. Williams followed up with two 2017 EP's; the four song "Smokin' Hot" recorded live, and the four song "Stolen Cadillac" recorded in the studio. Williams was nominated for a Steamtown Music Award again, this time for "Best Guitarist of 2017".
Williams continues to create his own music and has written ten new songs for "Everblue", his second full length commercial release. Guitarist Williams plays three, four and six string Cigar Box Guitars. Williams' opens with a great vocal performance on the "Cigar Box Boogie" featuring Eddie "The Harp" Czarkowski and the song reminds me of "Canned Heat". Williams sometimes shares the vocals with the Russian born Ekat Pereya who sings backup on the title track. Three vocal duets follow including "More Soul Than I Can Control", "It's A Sunny Day" and "Thank You (Dana's Song)".
The album was recorded at Republic Audio Studios in Clarks Summit Pa. and produced by Clyde Rosencrance. The album is dedicated to Williams' wife Dana, and all his family and friends.
Williams along with the other musicians, especially bassist Bill Coleman, are responsible for re-kindling interest in the Northeastern Pennsylvania Blues Society. Kudo's to Williams' and his Krewe.
Richard Ludmerer
[amazon_link asins='B07J1LKBMQ,B077JGY93M,B07J1GJ73Z,B07J1LJKCB,B07J1DM6Y6,B0759DQW9P,B077J8RYB3,B07L5CX6JQ' template='ProductCarousel' store='maasc-20′ marketplace='US' link_id='9b473dbf-f5b7-4b1b-8c27-c4c4566de276′]