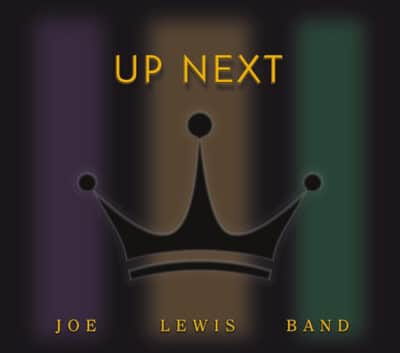 Joe Lewis Band
Up Next
Independent
James Joseph Lewis hails from Picayune Mississippi, an hour north of New Orleans. Most of the music he heard growing up was either blues or gospel and he started playing guitar at the age of ten. After struggling with the ups and downs of the music industry Joe was lead back to Jesus. In 2009 the Joe Lewis Band released "Good News Blues" and he was called a trailblazer of Christian Blues. Lewis states "the way to influence people with your music, is to put your own heart and soul on the line for all the world to see; if your heart and soul are right and your message is right, you now have the power to influence people in a positive direction". He followed-up with 2012's "Love From A Distance", and 2015's "Grace, Faith & Blues".
In 2020 Lewis' power trio went to Memphis representing the Lake of the Ozarks Blues Society and competed in the International Blue Challenge. Joe Lewis, guitars and lead vocals; is accompanied by Tom Cole, bass and background vocals; and Derrick Enyard, drums and background vocals. Recorded stateside, the album was mixed by Kevin Shirley at his famous studio, The Cave, in Sydney Australia. Shirley is a producer whose credits include Deep Purple, Led Zeppelin and Joe Bonamassa. The mastering was done by the twelve-time Grammy Award winning Bob Ludwig.
The ten original songs were all written and arranged by Lewis. The Joe Lewis band opens with the funky love song, "I Like It" as Lewis dazzles with his fretwork. On the soulful "Hot Lovin' Momma" Lewis is joined by special guest Biscuit Miller who lays down a Bootsy Collins' styled bass line. The danceable, "Can I Get With You", again features Miller and more of Lewis' feverish guitar.
Lewis sings his praise to the Almighty on "Do Your Work In Me", and is emotional on the touching ballad "Broken Angel of the Delta". Lewis recounts the night he discovered his calling at the "Do Drop Inn"; tears it up on the instrumental "Twang A Doodle Boom Boom"; includes a shuffle "Baby Rocks The Boat"; adds another funky good time on "Defying Gravity"; and closes with the acoustic inspiration "Jesus I Love, the way You Love".
Lewis is spectacular as he mixes his blues, funk, and devotion, with his soulful tenor voice. This is an impressive break out recording.
Richard Ludmerer