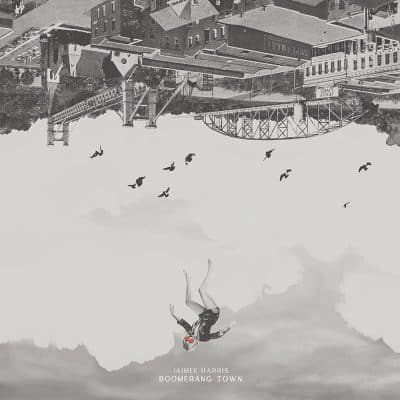 Jaimee Harris
Boomerang Town
Folk N' Roll/Thirty Tigers
On just her second album Jaimee Harris has proven to be an impressive singer-songwriter, creating vivid character sketches, a myriad of emotions, and an honest way of expressing her own personal feelings through her narratives. She echoes Springsteen and Gretchen Peters to name just two. Those alone should be sufficient and lofty reference points. Harris pours lots into this effort, and the unevenness on the album as well as the subject matter make for a challenging listen. Yet, like the best songwriters covering mostly dark material, the effort is well worth it.  Fragility, vulnerability, and hard-earned lessons are all on display. Harris took inspiration from her experiences growing up in small-town Waco, Texas. "These characters are a reflection of people whose resilience, hope, and faith is being tested. I love them. I am them," she wrote in a post announcing the record.
Like Springsteen, who famously crafted small town escape, with the freedom of letting loose on Highway 9 in "Born to Run" Harris has some of that same theme coursing through these stories. Yet, Harris goes much darker, as these times, fifty years on, demand. For example, "Fall (Devin's Song)," written with partner Mary Gauthier, is about a former classmate who was killed in grade school, told from the point of view of a still-grieving mother. Though Harris doesn't reveal Devin's cause of death, she is likely addressing the opioid epidemic. "The Fair and Dark Haired Lad," about the toll of alcoholism, shares as similar chord structure and tone of Gretchen Peters devastating murder ballad, "Black Birds." Michele Gazich on violin and Dirk Powell on accordion imbue the piece with an eerie vibe.
There's dark illusion and more references to hazy days in dive bars in the ballad "Sam's" – "I don't remember / Can't forget / Is that how we met?" "I don't remember / Can't forget / Is that how we met?"  Displaying the kind of courage few would have in opening with a seven-minute tale, Harris paints a stark picture of small-town life in the title track, taking the point of view of a too-young father who tries to escape but keeps getting pulled back. Describing his young bride's situation in one verse this way – "Julie got a GED and a job off 35/The only joint in town/that is open all night/The diner next to the seminary/She serves the truckers/the troubadours, the punks/The college kids who trash their booths/all stoned and drunk/Who always pay but never tip/with Daddy's money." Not surprisingly, Julie eventually sinks into despair, with Harris rather ambiguously suggesting suicide.
The track that completely floors this writer, having known the late Jimmy LaFave, is the aching "How Could You Be Gone," also co-written with Gauthier. The power of her soaring and wailing voice her evokes Patti Smith and having never seen LaFave adorned in anything but all black, these are particularly searing lines – "I walk by your photograph/I hear your voice/I hear your laugh/Everybody's dressed in black/I still think you're coming back."
The gentle acoustic "On the Surface" decries the duplicity of strict Christian upbringing with the reality that those who profess such faith don't act it out. This statement from Harris, commenting on the album, gives more perspective – "Even though I was able to leave, I was not able to escape the generational cycle of addiction and mental illness. I had to deconstruct my Evangelical upbringing, keeping the good things I took from it (the importance of service and loving my neighbor), and rejecting the bigotry and brainwashing – then find faith again, my own way, outside of religion, through recovery, fellowship, and the alchemy of songwriting."
Except for "Fall (Devin's Song)" the back of the album addresses both loss and restless want as heard in the lightly strummed "Good Morning, My Love," where doubts about a relationship can emerge late at night or at dawn. Harris' voice finds the balance between fear, hope, and urgency as she plies the tension adeptly. "Like You" is also gentle and folk-like with a killer image – "Tonight the moon is colored like old smokers' teeth".
Toward the end of the album though, we find Harris in a more confident, hopeful state. Again on "Love Is Gonna Come Again", she modulates between lower and higher pitches to comfort a friend, emphasizing that relief comes when one least expects it. On the closing "Missing Someone," we have pure optimism delivered with buoyant rock n' roll. Multi-instrumentalist Mark Hallman, who helmed so many of Eliza Gilkyson's fine albums, also deserves much credit for his work here, both playing and producing. Harris has crafted a gem of a record, an early candidate for one of this year's best Americana efforts.
Help Support Making a Scene
Your Support helps us pay for our server and allows us to continue to bring you the best coverage for the Indie Artists and the fans that Love them!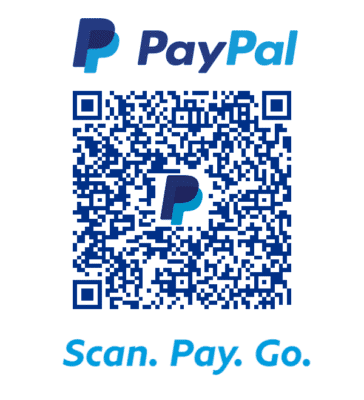 FOLLOW US ON INSTAGRAM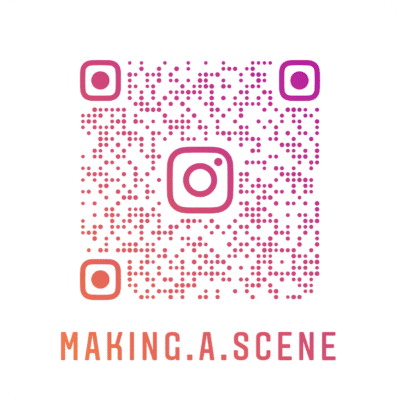 Subscribe to Our Newsletter