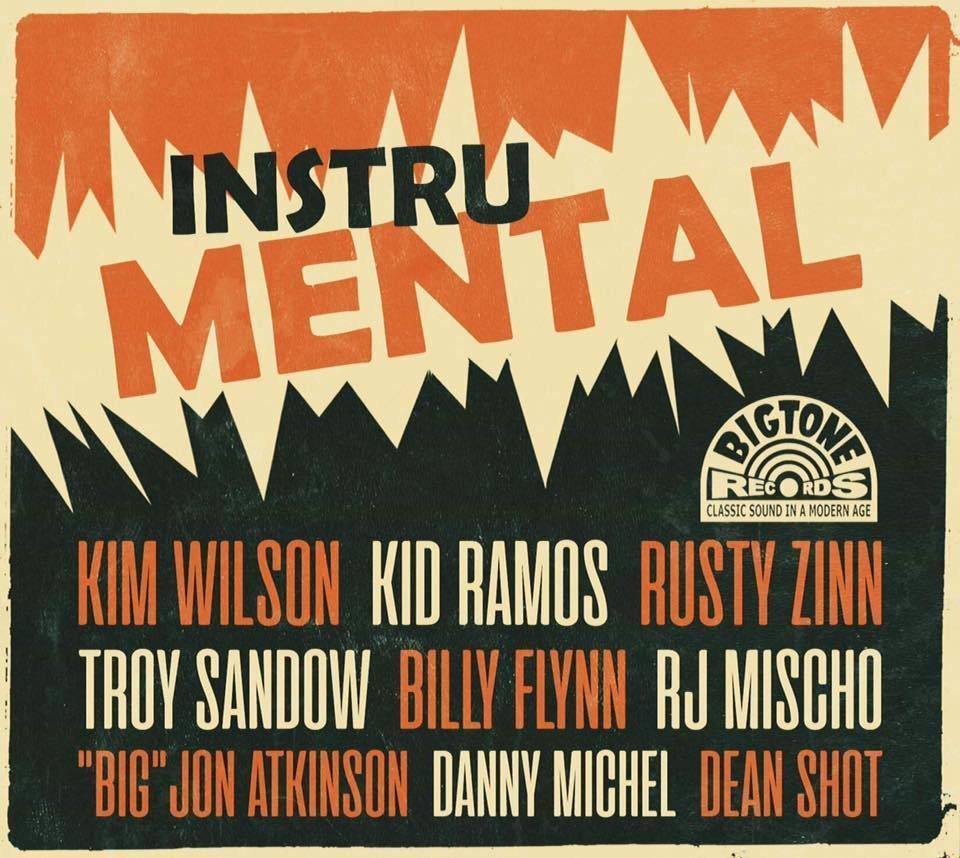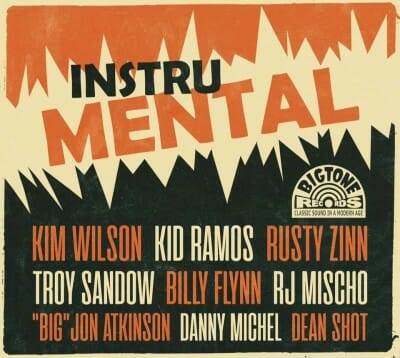 Instru Mental
Various Artists
Bigtone Records
"Big" John Atkinson is the owner and President of Bigtone Records. This all instrumental album was one of several albums the label just released. The eleven tracks are either original or re-arranged by the artists listed on the cover. These were recorded at different sessions by Atkinson and Danny Michel.
Michel is both guitarist and author of two instrumentals. The opener "Arkansas Twist" features Atkinson on harmonica and the rhythm section of Troy Sandow, bass; and Malachi Johnson, drums. "Smoke Break" is different from anything else on the album as it's a jazzy R n' B piece with Chuck Mullican on saxophone and his brother Clint Mullican on bass; both from the Knoxville, Tennessee band The Reflectors.
Guitarist Billy Flynn has written two tracks. My favorite "I Think It's Gonna Work Out Fine" is a lyrical instrumental so it wouldn't surprise me if it was previous recorded. Bob Welsh is featured on piano with the rhythm section of Kedar Roy, bass; and Marty Dodson, drums. "Grass Hoppin" which closes the album includes the same lineup.
Another favorite "Jumpin Hi" is from Atkinson who again plays harp with guitarist Dean Shot who is added to the lineup with Michel, Sandow and Johnson. Guitarist Shot also contributes "How Long Can This Go On".  Sandow contributes "Raw Butta" and he plays harmonica with June Core sitting in on drums.
Harmonica master Kim Wilson authored "Dark Times" with guitarist Flynn joining Welsh, Roy and Dodson. Another great harp player RJ Mischo gives us "Drop In".
Two more guitarists are featured. Rusty Zinn gives us the "Zinn Boogie"; while Kid Ramos supplies the instrumental "Old School" which just also happens to be the name of his 2018 album on Rip Cat Records.
This is a fun album and I'm sure the musicians enjoyed the sessions and you will too. I understand Atkinson also has albums coming from Darrell Nulisch, Alabama Mike and James Harman! Love that Bigtone!
Richard Ludmerer