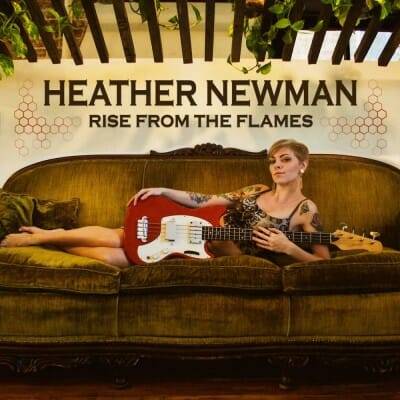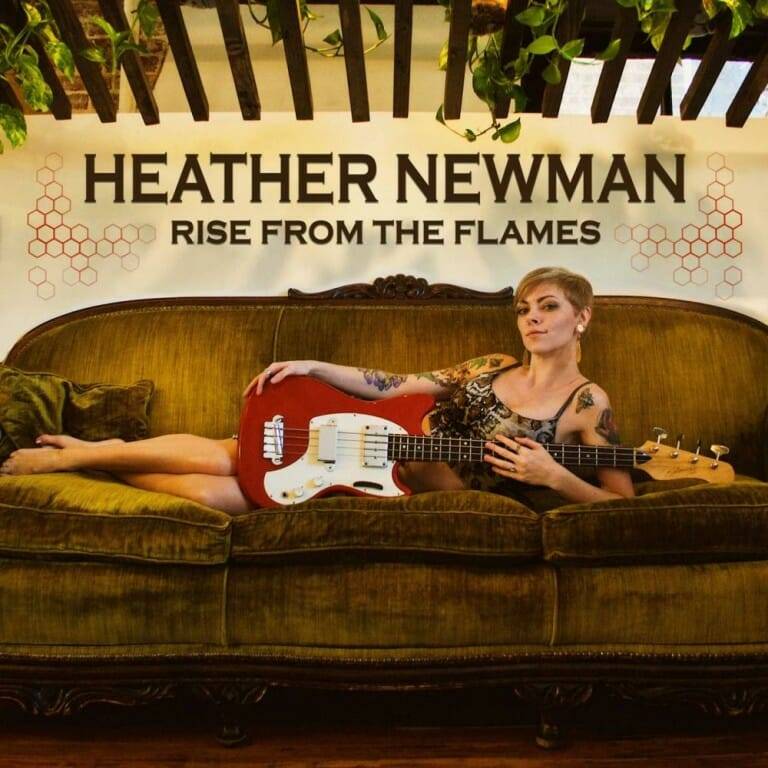 Heather Newman
Rise From The Flames
Vizztone Label Group
Omaha's Heather Newman got her start as second guitarist and vocalist with The Nick Schnebelen Band and she appears on his "Live At Knucklehead's Vol. 1" released in 2016.
When Newman left that band she decided to switch to bass. Six months later she made her first on stage appearance, also at Knucklehead's in Kansas City, fronting her own band. The Heather Newman Band expanded to a four piece unit and she recorded her solo debut "Burn Me Alive" in 2017. The band wound up opening for Walter Trout, Tommy Castro, and Delbert McClinton; and went onto to win two 2018 Blues Blast Music Awards, and a 2019 Blues Music Award nomination, as Best New Artist.
The current band lineup includes Newman, bass, acoustic guitar and vocals; Keith Ladd, lead guitar; Ryan Matthew, keyboards, percussion, and vocals; and Adam Watson, drums. The album is recorded, mixed and mastered by Duane Trower, at the Weights and Measures Soundlab, in Kansas City.
The thirteen originals are credited to the band. The opener "I'm Coming For You", features the rhythm section of Newman and Watson laying down a strong foundation, as she takes her time vocally, Newman's slow phrasing helping to exploit the sensuality of the lyrics.
On "Zakary" Newman sings "don't you know what you do to me, babe" while the section of Michael Lefever, sax; and Teddy Krulewich, trumpet; take over the decorations with a fine arrangement. The horns are featured again on "Coming Home" as Ladd and Matthew get into a groove. "Cheapshot", again with horns, features the lyric "you're a cheap shot of whiskey…one that likes to lie…black out, your to far gone".
"She Sure Looks A Lot Like Me" is simply a well conceived song "she won't compare to what you had before"; Ladd takes a fine guitar solo. "You Mean To Tell Me" is another good song with a guitar solo and Matthew closing. "What Goes Around" features some more beautiful piano from Matthews as Newman sings "here we are at the gates of hell, where we go no one can tell".
Additional highlights include the title track; "Take It Slow" with Newman playing acoustic guitar, and "you left me Lonely On Beale". The closer "That's All" once again features Matthew on piano.
Good songwriting and tight musicianship help accentuate Newman's "hot" vocal delivery. The Heather Newman Band just gets better and better.
Richard Ludmerer