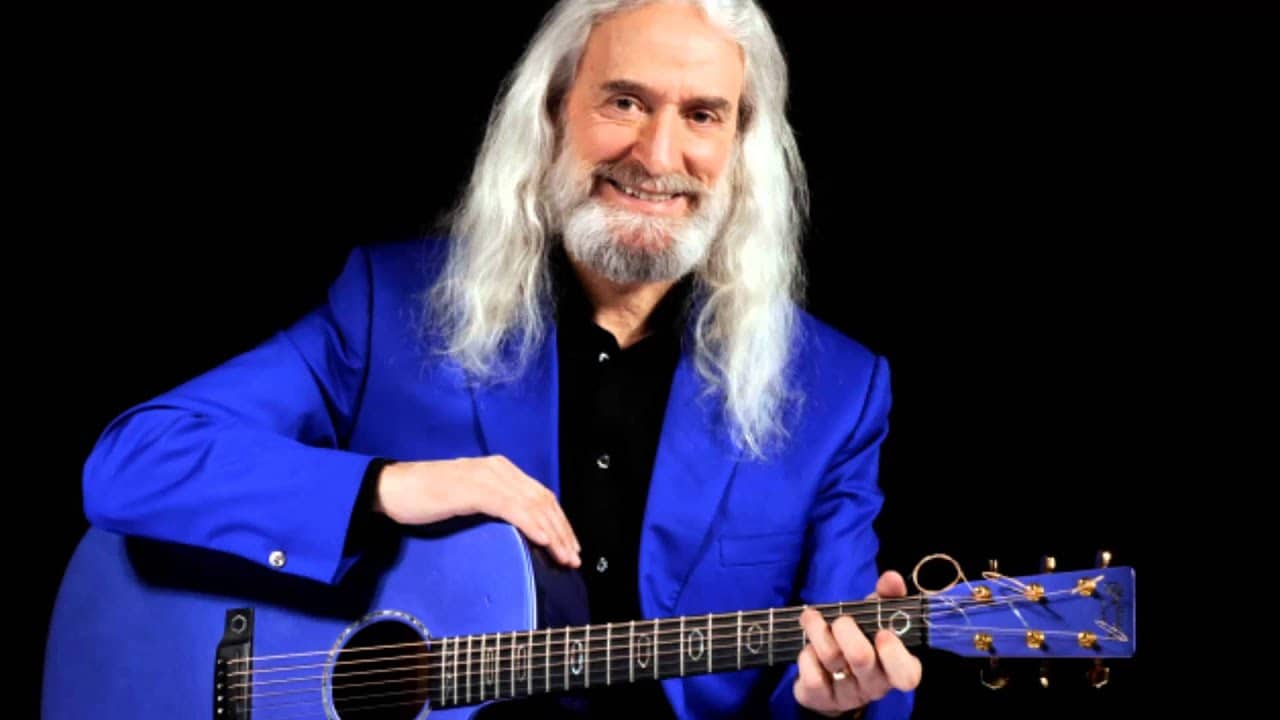 ---
---
---
---
---
---
---
---
---
---
Making a Scene brings you Gerry Casey's Interview with Charlie Landsborough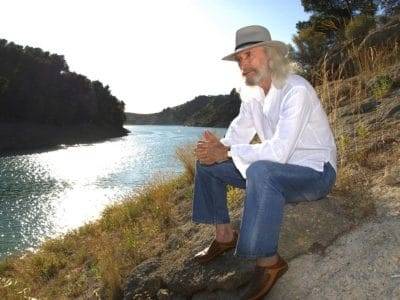 For me music has always been about reaching out to others , and spreading happiness and love . Charlie Landsborough certainly fits that description, for many years he has brought so much joy into the hearts of his many fans from all over the world. So it was a real privilege for me to speak with Charlie and hear his story, told with so much humility and genuine love for the music he has sang and played for so many fans over the years. Yet another interview you will not want to miss.
My father was born on the twenty sixth of October 1941 into a hobnail world of cobbled streets, Dickensian waifs, men that could bend six inch nails with their bare hands, steam trains that smoked the dock cottages, cannon shot laced leather footballs, villains in striped jerseys crouching in swag bag alleyways and the river Mersey; that great gateway to adventure with its tall ships and tellers of tall tales. Spit and sawdust playtime, coal fire warmth, he was the youngest of eleven children. Doted upon by his sisters and lavished with gifts from foreign lands by his seafaring, guitar toting brothers, his humble beginnings were romantic, rich and musical. There was also the plate throwing, stray dog jockeying pet monkey Jacko, the bad tempered guard goose, chickens, cats and faithful dogs; such a wonderful palette with which to paint a childhood.
I never met my Grandmother; she passed when my father was only twelve, leaving a sense of loss that I believe still remains. The only sense that I have of her is that she loved well and was abundantly maternal, I would guess that wherever you where, so long as she was with you, it would feel like home. Sadly I never met my Grandfather either, he passed when my father was eighteen, although fortunately, billed locally as the silver voiced tenor; I believe his gift lives on.
Sadly, when what was once idyllic began to fall apart, mother gone, sisters marrying and moving away; my father regretfully retaliated by trying his hand at walking down the wrong side of the tracks. It surprises me not a jot that his foray into rapscallionism was a pitiful failure and lasted no longer than the sting of the wrist slapping that brought him faithful to his moral compass once more.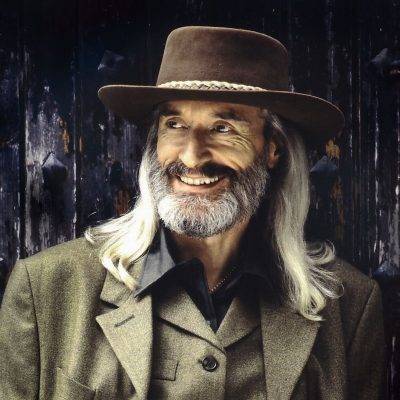 He began his adult life by wrapping his belongings in a small red spotted handkerchief, tying the handkerchief to the end of a stick, throwing the stick over his shoulder and then toddling off to join the army. During his military career he did see action and at times the fighting was intense, however he was not decorated as all the action took place not in the field, but rather in the local bars, the NAAFI and various dance halls. Guitar in hand, song in his heart he was posted to Germany in 1962. Thus, successfully managing to avoid all the clamber of the Merseybeat boom back home, he enjoyed relatively conspicuous acclaim playing to crowds who'd already had their appetites for rock'n'roll whetted by travelling English combos such as 'Rory Storm and the Hurricanes' and that other bunch. Indeed, due to a catastrophic catalogue of 'close but no cigar' encounters and 'twas nearly' twists of fate, by the time I came along my father had already made quite a reputation for inventively evading notable recognition for his musical abilities.
As a child I remember lots of music, always music and the strange characters that are helpless drawn to the warbles of the talented minstrel. There were cross-eyed bin men, safe-crackers, navvies, pub landladies with dogs as big as horses and faces that barred any child-like instinct, the great stoical legends that were my uncles, biscuit bearing aunts, croonless crooners, spoon playing fidgeters, string busting strummers, wrecking ball pianists, magicians, the odd drunk or two, the even odder drunks aplenty, orators and yarn weavers that left men howling in their wake. A quite remarkable cast, the extraordinary thing is that the worst thing I've ever heard anyone that knows my father say about him is, 'he's got a big nose hasn't he'. That said I have known him undone by a careless word; I did once ask him upon his returning home late from a Sunday afternoon gig, 'how come your eyes are so red dad?' The tut that consequently emanated from my mother, coupled with the slighted look on my father's face still haunt me to this day.
We never seemed to be what you would call affluent, all my father's cars were crippled ancient and always in and out of the intensive care unit that was our driveway, but we were never so poor as to be denied our Sunday evening delicacies such as a 'French Fancy' or a bowl of 'Angel Delight'. He's always been the sort of father who wouldn't lend you two pounds to go and watch a film that he didn't approve of but would give you two hundred to go and listen to a string quartet. I remember once asking him for thirty pence so as to buy some monkey nuts, he didn't like us eating sweets so when he stumped up I realised that instead of imagining me off to the sweetshop, he must have reckoned me on my way to a health food store. I got to the end of the road before turning back. When I told him the confectionery nature of the monkey nuts I had in mind, hoping upon hope that my honesty would impress him enough to give me his blessing despite the sugary content, he simply said, 'oh no I won't give you money for sweets, I'll have that thirty pence back thank you'. There are two ways of looking at this, 'miserable sod' or 'good on him, he stuck to his guns', I can't quite remember how I took it at the time.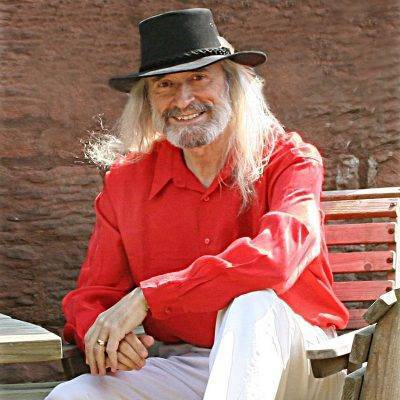 I have two brothers, Allan and Jamie, I would have had three but Roy passed away when he was only a few days old, 'my dad said that God couldn't bear to be without him'. He used to read us stories and often brought his guitar to our room and sang us to sleep. For those of you who have heard my father singing quiet, melancholic songs, it'll come as no surprise that I often used to lie there with my head under the sheets dribbling tears onto my pillow, eventually falling asleep in a right state.
I remember my father having lots of jobs, I can't remember him ever having one that he particularly enjoyed though, that is apart from the job he always did, namely to entertain come nightfall with his guitar and voice. I saw him many times in the local pubs, foot stamping like a monumental kick drum, guitar jangling like a well tuned tambourine, medleys of driving melodies, voice wailing soulful one minute then quietly enchanting the next. People occasionally say to me nowadays, 'you must be so proud of your dad', it is usually said in reference to the fame he has achieved, whilst the only answer I can honestly offer has little to do with his fame; 'of course I'm proud, he's my dad, besides he's always been a star, and even if he couldn't sing a note I couldn't be prouder'.
We got an inkling that my father's flame was casting a longer shadow when we started receiving telephone calls from the likes of Ken Dodd; the first of which I mistook for a prank call. However it wasn't until he played on the Kenny live show in Ireland that his long borne hope of making music full-time became a reality. After the show he came back home and continued teaching at the school he'd been at for fifteen years. It was only when my brother happened upon the Irish charts on teletext and told him that his album was at number two, that any of us realised that maybe after all these years, just maybe, he was going to get his chance to really have a go at it and dedicate all his time to the gift that the Lord richly blessed him with. And so it is many years later, thanks to all the people who have helped him on his way, from the first ripple of applause in a smoky Birkenhead saloon bar, the first words of encouragement from friends and family, to the fans I know he so gratefully cherishes today, that my father can live the dream that bears positive witness to perseverance and the Lord's faithfulness.
It's not all spangled shirts, flash socks, soppy ballads, rave reviews, awards, hob-nobbing, television appearances, concerts and blow-waved holy picture hair though. I once heard it said that grandchildren are the Lord's reward for not killing your own kids; all I can say is my father must have been sorely tempted, because every time the little ones come to visit, one glimpse of him Peter Panning about the house with a huge grin on his face, and it's obvious that they are a reward he feels he truly has earned the right to darn well delight in. God bless you all. Oh by the way, he has got a big nose. Charlie Junior, survivor.
Find our Podcasts on these outlets
Help Support Making a Scene
Your Support helps us pay for our server and allows us to continue to bring you the best coverage for the Indie Artists and the fans that Love them!
Make a one-time donation
Make a monthly donation
Make a yearly donation
Choose an amount
Or enter a custom amount
$
---
Your contribution is appreciated.
Your contribution is appreciated.
Your contribution is appreciated.
Donate
Donate monthly
Donate yearly
Subscribe to Our Newsletter