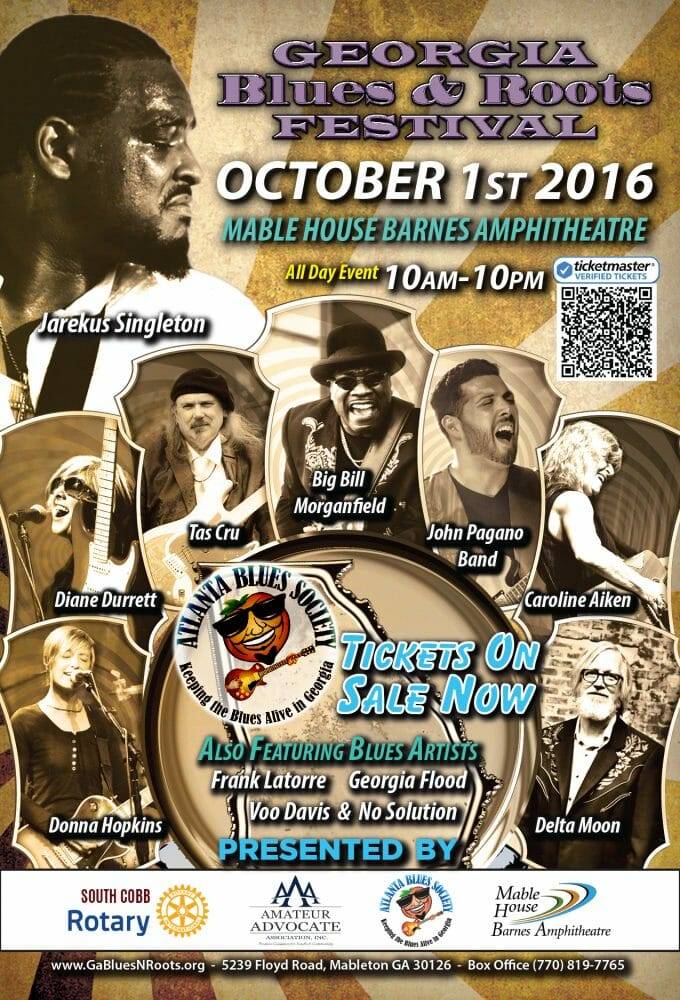 THE ATLANTA BLUES SOCIETY PROUDLY ANNOUNCES ITS
FIRST ANNUAL GEORGIA BLUES AND ROOTS MUSIC FESTIVAL
On Saturday October 1st, 2016 The Atlanta Blues Society in partnership with The Amateur Advocates Association & The Cobb County Rotary presents the first inaugural "Georgia Blues & Roots Festival". Featuring top names in the blues and roots music marketplace.
This year's inaugural event will feature, Alligator Records recording artist, Jarekus Singleton, and legendary blues man Big Bill Morganfield, son of the late great Muddy Waters. Along with long time concert favorites, Frank Latorre, Delta Moon, Donna Hopkins, Tas Cru, Caroline Aiken, Voo Davis, The John Pagano Band and Diane Durrett, Donna hopkins, Georgia Flood and No Solution! 12 great Blues and Roots Acts will be rocking the concert stage from 10:00 am till 10:30 pm with nothing but Great Music!

"This will be the Blues event of the year! Earmarking Atlanta as a premiere destination for Blues Music and Concert events in the south."

Richard L'Hommedieu, Event coordinator-Georgia Blues and Roots Festival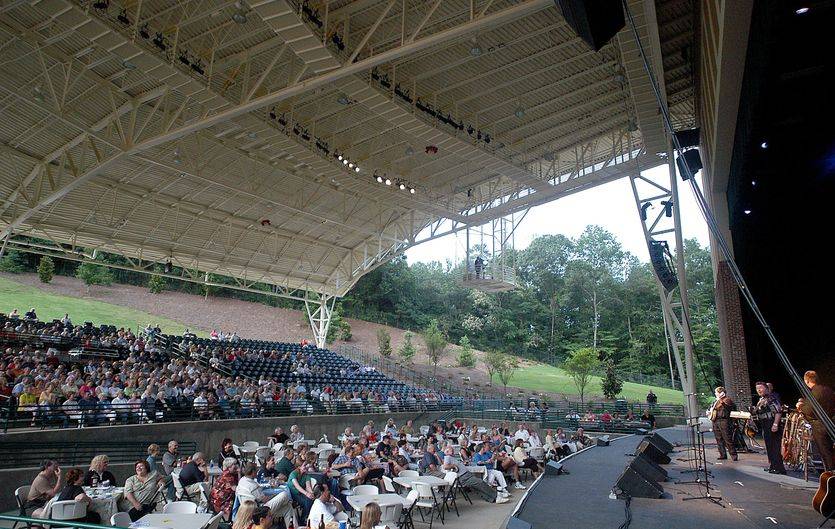 The Festival will be held at the Maple House Barnes Amphitheater in Mapleton Georgia. The Mable House Barnes Amphitheater is metro-Atlanta's only mid-size, outdoor concert venue with covered, reserved seats! Located in south Cobb County, the publicly-owned facility is one of Atlanta's best kept secret for live concerts. The way this premiere venue is setup you feel the Music is so close you can almost touch the stars! This is a perfect location for this type of festival, with it's great location, a wide variety of local accommodations for visiting fans, fantastic stage, great sound system and close proximity to all of the great attractions that Atlanta has to offer!
In addition to over 12 hours of music on the main stage, The Atlanta Blues Society has created a series of special events and workshops for all ages! From the "Blues Dancing" Demonstrations and Lessons to the Harmonica workshop for kids of all ages and a"Kids Zone" with Fun activities for all! You can be sure that this will be a fun day for the whole family!
Who it Benefits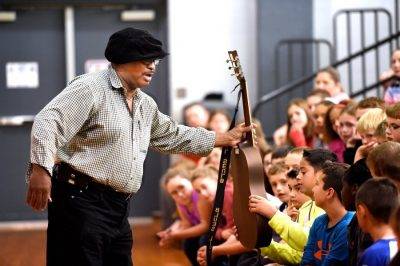 The organizers of this year's Georgia Music Festival, The Atlanta Blues Society, The Amateur Advocate Association, and South Cobb Rotary presents this Not-for-Profit fundraising event to help support the ABS's "Blues In The Schools" programs as well as programs that continue the preservation of blues music and education of our youth. Educating the community about the significance of Blues and Roots music, and the significant role it plays in the music of today. As we continue to bridge the gap in American Music History for the next generation of musicians and fans alike.
In addition we are going to help fund and service the needs of the South Cobb community's after-school programs and human service initiatives sponsored by the Amateur Advocate Association and South Cobb Rotary Club.
The Georgia Blues & Roots Festival is open to all ages. This will be a day of music, food, fun, and family activities. So join us at the Mable House Barnes Amphitheater, 5239 Floyd Road, Mableton, GA.
Tickets are Available through Ticketmaster! or through the Box Office at 770-819-7765
THE LINEUP!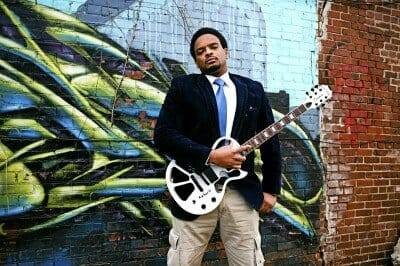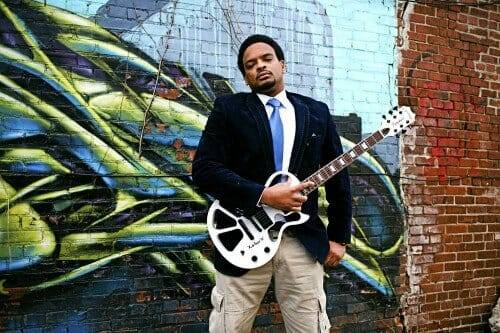 At just 30 years old, Jarekus Singleton is a musical trailblazer with a bold vision for the future of the blues. Springing from the same Mississippi soil as Charley Patton, Muddy Waters and B.B. King, Singleton's cutting-edge sound—equally rooted in rap, rock and blues traditions—is all his own. He melds hip-hop wordplay, rock energy and R&B grooves with contemporary and traditional blues, turning audiences of all ages into devoted fans. With his untamed guitar licks and strong, soulful voice effortlessly moving from ferocious and funky to slow and steamy to smoking hot, Singleton is a fresh, electrifying bluesman bursting at the seams with talent.
---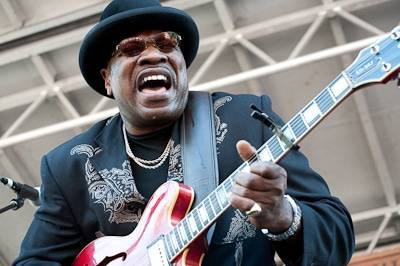 Big Bill Morganfield™ is the son of McKinley Morganfield (Muddy Waters) and has emerged in the past few years as one of the top blues talents in America. Bill has played all over the world in the past 15 years, bringing pure joy to those who have had the pleasure of seeing one of his live performances.
Many men try to fill their father's shoes when they join the family business. Few, however, must prove they are up to the task in front of an audience as large as the one that watched Big Bill Morganfield™ come into his own.
---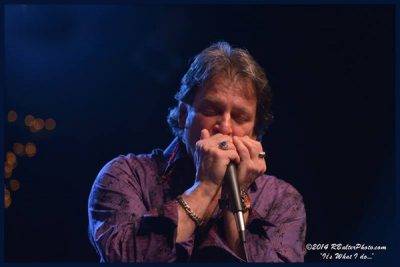 Playing with Big Bill Morganfield is the Grammy award winning Harp Player FRANK LATORRE!
An accomplished harmonica player, guitarist, Songwriter and singer, Frank has played with many Blues and Rock greats, including and most recently Johnny Winter. You can hear his harp on Johnny Winters release, "Roots" and on "Step Back". Many times He would perform with Johnny Winter in some of the top venues. Other guest appearances include Winger's "Down Incognito", Sam Taylor's "Blue Tears" and Peter Green's CD "I've Got the Blues for Christmas", as well as many others.
Frank's love of Blues music led him to found The Kingbees, a blues group which has been chosen to represent Long Island 4 times at the International Blues Challenge in Memphis, Tennessee: in 2003, 2010, 2001 and 2013. He derived the name from Slim Harpo's classic blues song, "I'm a King Bee".
---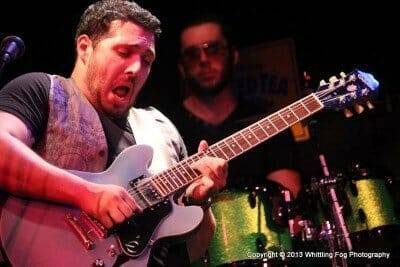 "Thick Blues dripping over the edge of Rock" is what John Pagano Band has been described as. Recently receiving 3 Independent Blues Awards, this Indie Blues band captures an old sound with a contemporary style. Formerly known as JPBlues, their release, "I Will Not Go Quietly" CD was a very familiar name on the Roots Music Report Radio Charts hitting for a total of 28 weeks straight and at #4. The level heightened even more with the band's follow up CD, "Make Room at the Table" released in Sept 2013. The CD charted on RMR, crossed over into the Jam Band Radio Charts as well as being considered part of the "Top 100 Blues CD's of 2014" by RMR. Also appearing on "Make Room at the Table" are special guests Yonrico Scott and Todd Smallie (The Derek Trucks Band). In January 2015, John Pagano released a live CD called, "Live at Darwin's". It charted at #1 for several weeks in the U.S. for Blues/Rock airplay. It is clear that John Pagano Band searing, soulful guitar gives hope to the rebirth of passion and soul in music!
John Pagano is endorsed by Epiphone and was voted by www.Truefire.com as one of their TOP 100 GUITARISTS "YOU SHOULD KNOW"! John has had the pleasure of either performing with or opening for such legendary artists as Pete Sears (Jefferson Starship), Phil Grande (Joe Cocker), , Dennis Innessibuw (Robert Plant), , Derek Trucks, Johnny Winter, Joe Bonamassa, Kofi Burbridge (Tedeschi Trucks Band), Yonrico Scott (Derek Trucks), Todd Smallie (Derek Trucks), Albert Castiglia.
---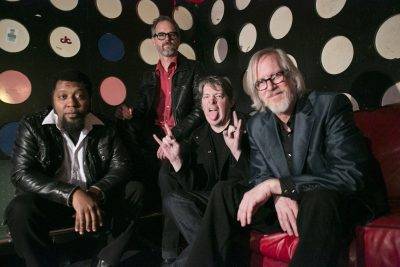 Delta Moon's latest album, Low Down, released in May 2015, is a rocking set of twelve songs, including nine originals by lead vocalist Tom Gray, the Roots Music Association's 2008 Blues Songwriter of the Year, and covers penned by Bob Dylan, Tom Waits and Skip James. Net Rhythms (UK) has called Delta Moon's signature sound, "Music as it should be – raw and honest." We call it a voice, a groove and two slide guitars.
---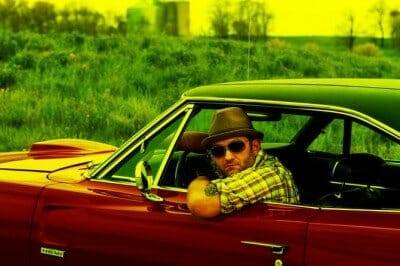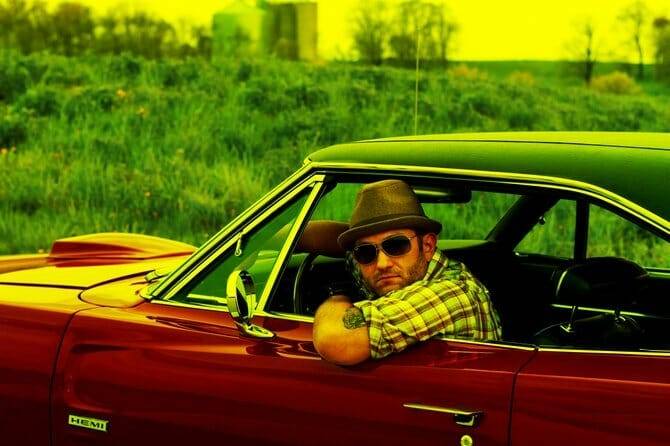 Born in Anniston, Alabama, Brian "Voo" Davis' moved with his family to Chicago while still a child. That transition helped embed his Alabama clay roots musical foundation with some Chicago juke joint flash. The resulting sound mix permeates throughout his overdriven acoustic slide guitar playing style. Touring with former Koko Taylor guitarist and Blues Music Award-winner Eddie King, Davis learned to travel the blues circuit and sharpen his craft alongside one of the best. Critics began to take notice, too: Illinois Entertainer hailed Davis' vocals as "built for the blues;" while iTunes called him "one of those rarities who takes his music to the same ol' hangouts but finds something new and revelatory in the experience;" and Goldmine Magazine summarized its review by describing his music as a "Hendrix/Buddy Guy/RL Burnside combo of blues-rock chops."
---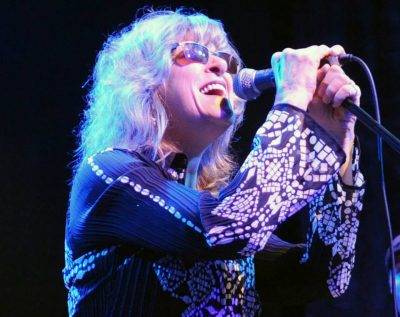 "Years of performing, beginning in 1969 in NY, California, South America, NW and Europe, Caroline Aiken was named "The Best Acoustic Act"(Atlanta Mag) in her birth town of Atlanta, GA. Her rich history includes recording and performing with Bonnie Raitt and the Indigo Girls, opening for Arlo Guthrie, Muddy Waters, Doc Watson, Randy Newman, Little Feat, 38 Special, Beach Boys, Janis Ian, Richie Havens. Caroline appears in regional and national festivals, radio shows, workshops and concert series, supporting 9 nationally acclaimed recordings. Caroline's "Sensual voice, masterful songwriting, expert guitar" (Victory Music-Seattle) anchored the city's acoustic and folk scene, influencing up and coming artists whom she took under her wing, including Indigo Girls and Shawn Mullins." GA MUSIC HALL OF FAME
---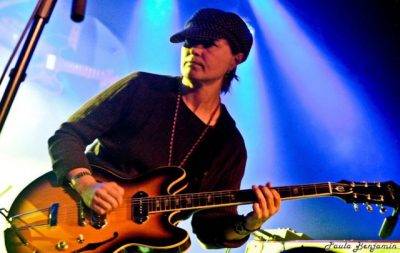 Donna Hopkins is the real deal. Born and raised on an Alabama farm, Donna witnessed life in the South first hand, channeling it into the soulful music that she creates and performs. Music runs in her family; her mother performed rock and roll in go-go boots and mini-skirts and her grandfather was a fine bluegrass musician in his own right. Following in their footsteps, Donna is a consummate seasoned performer with many songs and performances under her belt. As a young teenager, Donna recalls sneaking out to the MGM Grand in famous Muscle Shoals, Alabama to jam with David Hood, Roger Hawkins, and Harrison Calloway…it's not many who can say they cut their teeth with members of Aretha Franklin's band!
---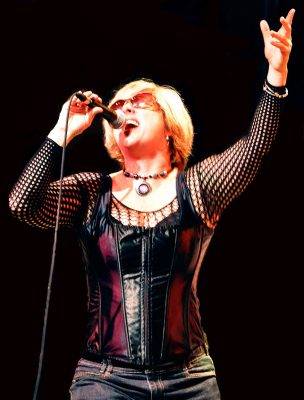 "She's good. She's damn good." Sting's summation of his duet with singer songwriter producer Diane Durrett speaks for anyone who's ever heard her perform. Winner of the 2015 'Peoples Choice Award' by the Atlanta Blues Society, as a well as awarded the 'Best Self-Produced Album' representing Atlanta in the International Blues Challenge. "Soul Suga' & Diane Durrett" received national & international attention holding in the Top 10 of the Roots Music Report on the Contemporary Blues chart. Durrett's album was entered into the 58th Grammy Awards as Best Blues Album and Producer of the Year. In 2014 her single, "Woo Hoo" featuring Tinsley Ellis received first round Grammy consideration. Durrett was elected to the Board of Governors (vocal seat) by the Atlanta chapter of the National Academy of Recording Arts & Sciences in 2013.
---

Raucous, rowdy, gentle, sweet, eccentric, quirky, and outright irreverent are all words that fittingly describe Tas Cru's songs and testify to his reputation as a one of the most unique of bluesmen plying his trade today. It's not for nothing that Cru has received wide praise for his songwriting
As Downbeat magazine notes, "His songs are blues poetry – crafted with rare verbal flair and his ability to cast a memorable hook is magical!".
Bruce Iglauer, founder and president of Alligator Records calls Cru "a rare, real writer."
Live, these songs are performed with power and passion as observed by Living Blues magazine, "The vivacity and sheer joy with which Cru plays is intoxicating!"
---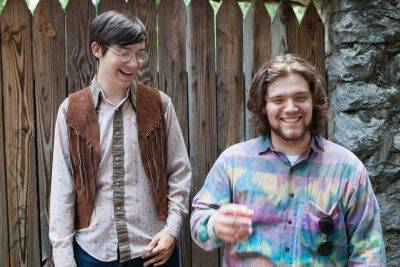 The Georgia Flood is a family tradition going on 13 years now. "Brooks would play guitar and I'd play drums back when we were just 7 and 10," says Lane. "We were the family entertainment at every reunion and birthday party." But these brothers have moved from living room to large stages over the past seven years. Starting with the blues, they cut their teeth in the smoky clubs and biker bars refining their technique. From those early blues beginnings, you can hear the influence of artists like Jimi Hendrix, Derek Trucks, The White Stripes, and even John Mayer in their set lists. Their songwriting style and straight-ahead rock mentality has allowed them to stretch as musicians and find many ways to connect with audiences.
---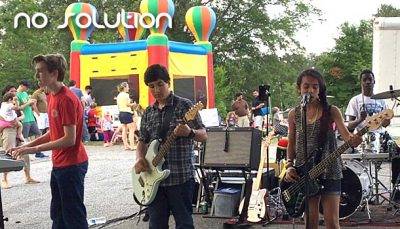 No Solution was formed at Sutton Middle School as these musicians came together as they all have a passion for Blues and Rock. They have been playing together for over 2 years and have performed at several school functions, dances and music festivals. With Devon Gates on Bass and Vocals, Max Bittner on Guitar, Micah MacLane on Keyboards and Chris Robinson on Drums, No Solution loves to perform a wide variety of blues from classic songs from the 50's to more current blues.