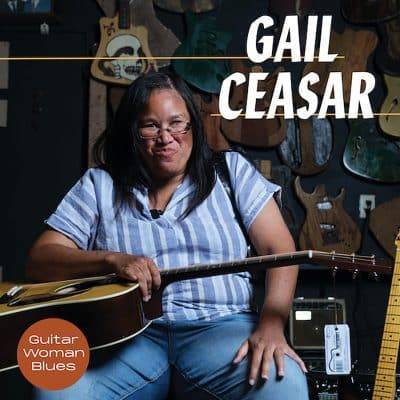 Gail Ceasar
Guitar Woman Blues
Music Maker Foundation
Gail Ceasar is a self-taught Piedmont blues and bluegrass singer/guitarist, who through the help of the Music Maker Foundation is releasing an authentic blues album. Ceasar has been playing this regional style blend of bluegrass and the blues, learned from her uncle Joe, since she was ten years old, living in Pittsville, in southern Virginia, since she was eight. "It's songs that I've been playing over the years, old country blues I like to sit around the house and play. I had cousins that played, and uncles that played it. I hope people like it, I like it, I hope people can listen to it and enjoy it as much as I do," she says. That quote is key to understanding the basis for the album because without it, you may quickly dismiss this as a bunch of covers you've heard a thousand times – "Going Down the Road Feeling Bad," "Sweet Home Chicago," "Freight Train," "You Don't Have to Go, "Ramblin' On My Mind" …you get the idea. Mixed in here though is at least one original, the instrumental "I'm Not the One" and a few lesser-known tunes. Throughout it is Ceasar's nimble guitar picking in that Piedmont style that is the main draw.
And, as with most projects through the Music Maker Foundation, there is quite a backstory. It was the morning of July 1, 2022, in tiny Pittsville, Virginia. Ceasar smelled smoke. She alerted her mother, who opened the back door to see fire rising up from underneath the house. Gail only had time to grab her one-year-old niece, her pocketbook, and her phone. By the time the fire department arrived, the house was in smoke and flames. The furnace had exploded, and the firefighters were knocking out the entire underpinnings of the house to put out the fire. Ceasar lost more than her home that day. The loss of her two guitars and amplifier meant the loss of her livelihood as a musician. Yet when she called Music Maker and explained the tragedy, they quickly honored her request for 'A Martin, a Fender American Stratocaster, and a Fender Deluxe Reverb Amp.'
The Piedmont style of blues, made famous by Sonny Terry and Brownie McGhee and later by John Cephas and Phil Wiggins, is a form that has in one sense fallen by the wayside except for a few notable performers and albums in recent years. So, this effort with the backing of The Music Maker Foundation restores some needed momentum. This is Ceasar's debut album, one rich in guitar tone and a natural affinity for both indigenous idioms – blues and bluegrass ("Rocky Top" is one of the tracks). Ceasar will grace the stage at the National Gallery in Washington, D.C. on February 26.
Readers of these pages are likely familiar with the remarkable history of Tim Duffy's Music Maker Foundation. One of their first artists was Etta Baker, The Carolina Chocolate Drops started there as did Beverly "Guitar" Watson and two artists we covered last year – Robert Finley and Hermon Hitson. Visit the website and prepare to be impressed. It's no surprise then that Duffy brought Gail Ceasar aboard especially after meeting Gail's uncle Pete Witcher, who taught her to play. On one visit, Ceasar and Witcher took Duffy to see the old plantation where their enslaved ancestors worked. They showed him an immense stone wall carved into the mountains that had once been a part of the plantation house. She and her uncle described how their ancestors, talented stonemasons, had built that wall. You've heard the overused term 'down home blues." Nothing is more 'down home' than Ceasar's approach.
Jim Hynes
Help Support Making a Scene
Your Support helps us pay for our server and allows us to continue to bring you the best coverage for the Indie Artists and the fans that Love them!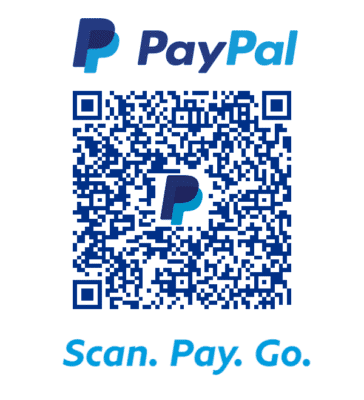 FOLLOW US ON INSTAGRAM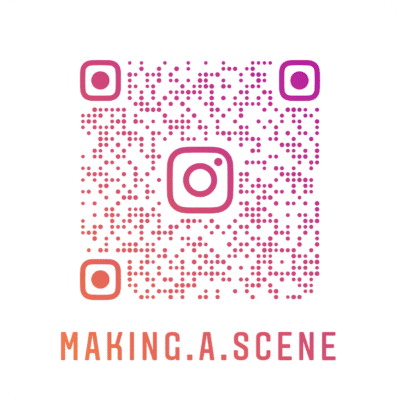 Subscribe to Our Newsletter