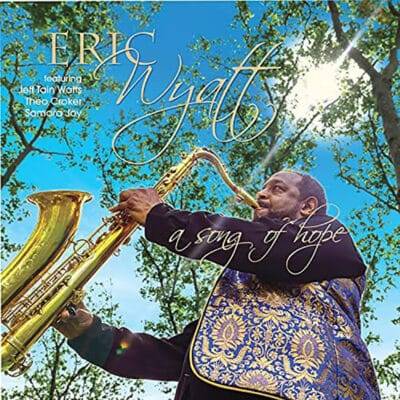 Eric Wyatt
A Song of Hope
Whaling City Sound
Saxophonist and composer Eric Wyatt bursts out firing on A Song of Hope, his follow-up to 2019's The Golden Rule, which was a tribute to his self-described godfather, Sonny Rollins. Here, with mostly different bandmates, he moves in a more eclectic direction, honoring Rollins at times, but also another giant of the instrument, John Coltrane whose spiritual qualities are part of Wyatt's effort to help us heal from the pandemic, hence the album title and opening composition. The recording took place in a single session with masked musicians in October 2020 at the famed Rudy Van Gelder Studio in Englewood Cliffs, NJ. Wyatt taps formidable players who form his core quartet – drummer Jeff "Tain" Watts, bassist Eric Wheeler, and pianist Donald Vega. Guests include rising vocalist Samara Joy, trumpeters Theo Croker and Chris Lowery, returnee trombonist Clifton Anderson, percussionist Kahill Qwame Bell, and the father-son duo of bassist Mike Boone and 14-year-old drummer Mekhi Boone.
The album begins, as mentioned, in combustible fashion with the ¾ time title track, complete with quotes to Coltrane's "Inch Worm," McCoy Tyner-like comping and soloing from Vega, and spirited horns from a full cast that includes both trumpeters, the trombonist and the Watts & Wheeler rhythm team. Samara Joy, whose self-titled debut we covered on these pages in July, delivers the stirring vocals on Sting's "Fragile," with Wyatt on the soprano. As he did on The Golden Rule, Wyatt offers another for the late Roy Hargrove with "Blues for RH," penned by Vega, wherein Croker, the composer, and the bandleader also swing with blistering solos. Watts and Wheeler take their short turns as well.
Lowery's "Fur Live" has a brief Rollins' quote of "Alfie's Theme" in this large ensemble tour-de-force with a frontline of Wyatt on tenor, Croker on flugelhorn, Lowery on trumpet, and Anderson on trombone. Wyatt first met Lowery when the trumpeter was 18 and now gives him at age 40 his first shot on record. The stirring percussion tandem of Watts and Bell provide the fuel for the fire. Kenny Kirkland's jazz waltz "Chance" finds Wyatt and Vega in a more lyrical mode which quickly turns to unleashed frenzy on "One 4 Hakim," the album's bop highlight with Wyatt blowing as if it's his last gig as Croker matches the intensity on trumpet. Wyatt named it for his friend, bassist-pianist Stanley Wright, who performed under the name Sulieman-Hakim. The breakdown between tenor and drums will remind of Trane and Elvin, the latter of whom is Watts' idol, which is yet another reason, together with Vega's Tyner-like playing, why there are so many strains of Coltrane herein.
The sequence calls for calm which we get with "Say Her Name," a poignant, expressive statement about Brionna Taylor, with Wyatt going deep on the tenor and Samara Joy conjuring the pain and hurt in her wordless vocals. The half minute "Tain Dance" serves as an interlude to the Latin strains of "Sunset Park Bonita" with Anderson stepping forward first, followed by solos of Wyatt on tenor, Lowery on trumpet and Vega on piano, each flying in exhilarating style as it threatens to run off the rails at the six-minute mark. Latin invariably calls for percussion and Bell slugs it out with Watts to keep this one briskly moving until its abrupt climax.
Coltrane's "Central Park West" and McCoy Tyner's "Contemplation" feature the Boone father and son rhythm tandem. The youngster proves especially impressive with his brush work in the former, a sensitive ballad where Wyatt, Lowery, and Vega all deliver tender solos, and the elder Boone lays down a reflective bass solo that falls right in synch with the others. On "Contemplation," first heard on McCoy's 1967 The Real McCoy, Wyatt's crew boosts the original slow tempo into explosive territory with Wyatt again tapping into Rollins' "Alfie's Theme" in the middle of his solo, hitting incredibly high notes as well. Finally, they close with a fiery duet between Wyatt and Watts in "Of Things to Come RTK," (the RTK in the title a reference to the line "Release the Kraken" from Liam Neeson in the 2010 movie Clash of the Titans). Like Trane's conversations with Elvin Jones or Rasheed Ali, there's remarkable power from each player.
This session has sveral shifting tempos and moods while filled with impassioned playing. With liner notes from Bill Milkowski and great packaging to boot, this is a keeper and comes highly recommended.
Help Support Making a Scene
Your Support helps us pay for our server and allows us to continue to bring you the best coverage for the Indie Artists and the fans that Love them!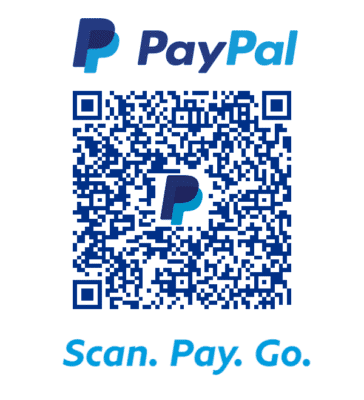 FOLLOW US ON INSTAGRAM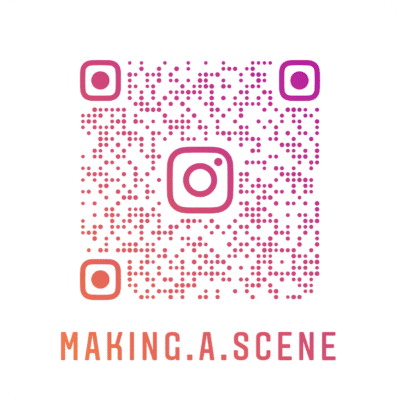 Subscribe to Our Newsletter