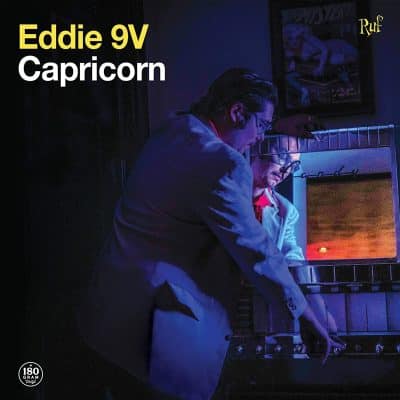 Eddie 9V
Capricorn
Ruf
Did you ever play a game with friends where you might give each other names – like bowlers or gangsters? Well, apparently while on the road with another band, the guitarist/singer Brooks Mason was in such a situation and thus the name Eddie 9 Volt (shortened to Eddie V) was bestowed upon him. Needless to say, unlike the whimsy of a quickly passing game, the name stuck. It's a moniker that screams showmanship and excitement, fully realized now through countless live shows and his third album, Capricorn. That name too, has more than its share of stories behind it. The Capricorn Studios in Macon, GA literally spawned the genre of southern rock bringing us The Allman Brothers Band, the Marshall Tucker Band, the Charlie Daniels Band, Wet Willie, Elvin Bishop, Percy Sledge, Bonnie Bramlett, and many more. Just imagine if those four walls could talk.
Eddie V recruited eleven of the South's best roots musicians to lay down these tracks in that very dame hallowed space, one long celebrated for its authenticity, warts included. Eddie says, "I always want the listener to feel like they're in the room with us. So I'd leave it in if a drum pedal squeaked or someone laughed during the take on the Capricorn album. It's our way of putting a stamp on the song." All but two of the eleven are penned by Eddie V and his brother, Lane Kelly, with a cover of Dylan's "Down Along the Cove" and Randle Edward's "Bout to Make Me Leave Home." Eddie claims that the record was done the same way it would have been in 1969. That's fitting as Eddie V is the quintessential 'old soul' at the tender age of 26, blending soul and blues in his own signature style, replete with a horn section, background vocalists, swirling B3 and multiple guitars. He plays guitar, bass, and drums himself. As reference points, think St. Paul and The Broken Bones, the southern rockers, and the vibe of early Capricorn, Stax, and Muscle Shoals records.
Eddie's high-pitched, oft bordering on falsetto voice, welcomes us in with the bouncy soul opener "Beg, Steal and Borrow" while "Yella Alligator" more than lives up to its swampy imagery with Eddie's rhythmic rapping backed by slashing slide guitar and Noah Sills' sax solo, punctuated by blaring horns. "Bout to Make Me Leave Home" begins with "we're tracking history now, y'all" before the funky music kicks in with its robust shuffle, guaranteed to get your foot tapping or head bobbing, As we leave the dancefloor to catch our collective breaths, Eddie soothes us with the gospel infused "Are We Through?"
The snappy "How Long" mixes funk with Stax soul with the organ in the forefront along with McCook's blistering lead guitar while "It's Goin' Down," a bit of an outlier, eases up on the blaring backing with strains of acoustic country blues. The southern horn slathered soul resumes with "Tryin' to Get By," about a man, likely self-autobiographical, recovered from a shattered relationship. In fact, there is personal meaning in several of these whether as in his struggle with alcohol and drugs n "It's Goin' Down."
"Down Along the Cove" first appeared on Dylan's Americana album John Wesley Harding, transformed here by Eddie V into a riveting, funky blues rocker with Chad Mason pounding the Wurlitzer. Out of left field comes the gospel spiritual, "Mary Don't You Weep," a feature for the backing vocalists and perhaps, though uncredited in the liners or personnel listed below, Khristie French on the lead vocal. The casual, bordering on messy "Missouri" offers up more horn infused soul and the closer, "I'm Lonely" is punchy to the point of an exhausted Eddie V laughing at the end – "I gotta come out of this room…"
The label Ruf connotes blues rock to most. Don't be misled. More than anything this is a vintage soul record, but eclectic enough to include the other concoctions Eddie V mixes in. With grooves aplenty, one can't help but circle the calendar for the next Eddie V live date that his busy touring schedule offers.
Personnel
Eddie 9V Lead Vocals, Guitar, Bass, Drums
Lane Kelly Bass
Chad Mason Piano, Wurlitzer, Fender Rhodes and Organ
Noah Sills Alto Sax
Aaron Hambrick Drums
Cody Matlock Rhythm Guitar
Dusty McCook Lead and Rhythm Guitars
Leah Bell Faser Backing Vocals
Chelsea Shag Backing Vocals
Tony Erice Congas and Percussion
Spencer Pope Organ
Daniel Wytanis Trombone
Justin Golding Baritone
Help Support Making a Scene
Your Support helps us pay for our server and allows us to continue to bring you the best coverage for the Indie Artists and the fans that Love them!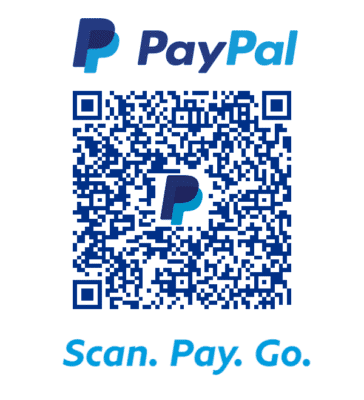 FOLLOW US ON INSTAGRAM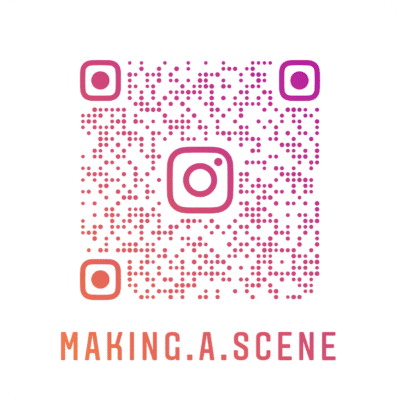 Subscribe to Our Newsletter