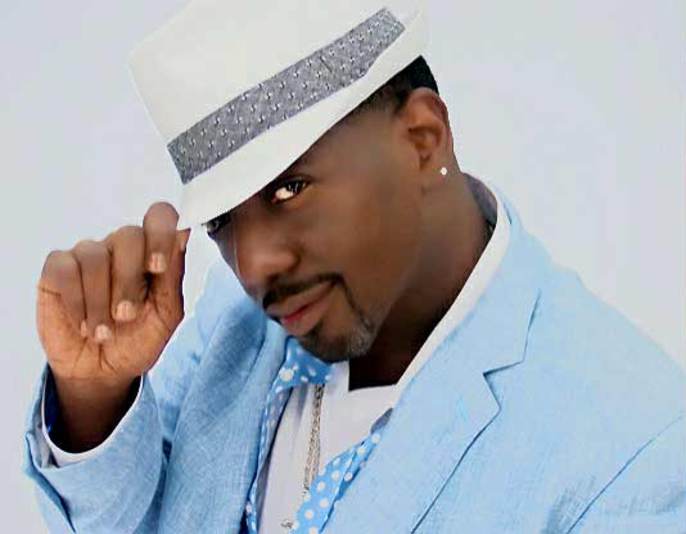 ---
---
---
---
Jackson, MS blues and soul artist Stephen Johnson is a son of a pastor and has been a professional musician practically his entire life starting in his father's church. His roots began in Gospel and Southern Soul, and then eventually "the Blues" became his passion. Known by his family and friends as Stevie J, he has shared the stage with artists such as, Sir Charles Jones, TK Soul, Bobby Rush, Shirley Brown, the late Mel Waiters, Denise LaSalle, and many more. Besides touring throughout the US, Stevie J toured with Rush throughout Switzerland and France. Stevie J recorded with Rush on his "Folk Funk" album in 2004, and was also featured with Rush on "Live At Ground Zero," and Martin Scorsese's series: "The Blues."
Stevie J became a highly sought after studio musician. Besides recording for Bobby Rush, he can also be heard on albums with Shirley Brown, Mel Waiters, Vick Allen and Denise LaSalle. He has played on a number of demos with writer George Jackson for Bobby 'Blue' Bland and Bob Seger.
Stevie J keeps a busy schedule recording and doing live performances. In addition to performing with his own band Blues Eruption, Stevie J is a member of the B.B. King's Blues Club All-Star Band in New Orleans, Louisiana.
On a musical journey through the blues and soul genres Stevie J draws his fans into experiencing it all right along with him. The fans become part of Stevie J's journey during his live performances and they certainly experience this journey while listening to his Albums. Stevie J has great success in both the blues and the soul genres because of his ability to play the Blues and Southern Soul authentically and accurately. This is all morphed into a Stevie J sound.
This musical journey is not so surprising considering the fact that he is a forty year old musician who has studied his craft and been mentored by the legends from both the blues and soul side of the street. Taking from it all and making it his own sound is what he has been about. The uniqueness of Stevie J is that he has included all of us in this process in a very personal way.
Johnson released his debut album, "2 Sides of a Man," on Help Me Records in 2008. Johnson was the last artist that label owner Senator Jones signed. Jones, a deejay and music industry veteran responsible for the success of blues-and-soul artist Sir Charles, passed away six months after releasing Johnson's debut album. The first radio single, was "Gotta Find A Good Woman." The follow-up single, the unique pop-tinged ballad "Because Of Me," tore up the Southern Soul charts and garnered the number one song of the year, in Daddy B. Nice's Top 25 Southern Soul Singles of 2008. Nice said "This is a once-in-a-lifetime ballad." We all know that charismatic men (such as the song's narrator and most Southern Soul performers) attract women, but few have had the seeds to go where Stevie J dares to go: into a no-holds-barred confessional and meditation on hedonism, responsibility and apathy, all in the form of a story set to the most successful Southern Soul/slash/pop music hybrid yet recorded."
In 2011 Stevie J next gave us The Diversity Project which was released on Blue Skunk label. The album's title told us a lot about Stevie J's musical journey. This CD gave us two Disc. Disc One is the straight blues disc which Disc Two is closer to the "chitlin' circuit soul scene. In a review by Daniel Pavlica, The Rocktologist 2010 we hear "Stevie's way of viewing things pretty much relies on old fashion musical rampage, boasting fine blues, soul and funk workouts, picking up electrifying guitars and lusty sounding brass arrangements on the way. In the end we are bound to meet with a party invitation that's hard to say no to." In 2013 Stevie J released Unstoppable on Select-O-Hits.
Noticed by his peers, Stevie J has been receiving awards. In 2009 Stevie J received the Contemporary Male Blues Artist of the Year at the Jus Blues Awards. The same year he represented Central Mississippi Blues Society at International Blues Challenge in Memphis, TN. The previous year in 2008 he was named the Best New Artist by the Southern Soul Blues Reader's Poll.
Not only is Stevie J on his own musical journey he decided recently to clarify his name so that his fans can distinguish him from Atlanta based Stevie J (Steven Jordan) of the reality show "Love & Hip Hop: Atlanta." Although he still answers to Stevie J, as he's done his whole life, he now performs as Stevie J Blues however All Access Magazine called him a "limitless bluesman" because he is so well versed in that history, and he shares it with fans whenever he hits the stage. At any given show, Johnson says he gives audiences the blues "from yesterday, today and tomorrow."
"back 2 blues," is Stevie J's latest CD with a fall 2016 release date on the Mississippi Delta Blues Music label. "It's heavily blues driven, but it's going to play with different genres," Johnson says, adding that his intention with "back to blues" is to expose the blues elements present in genres such as pop, rock 'n' roll and R&B.