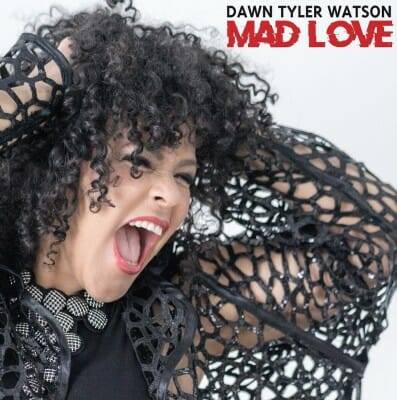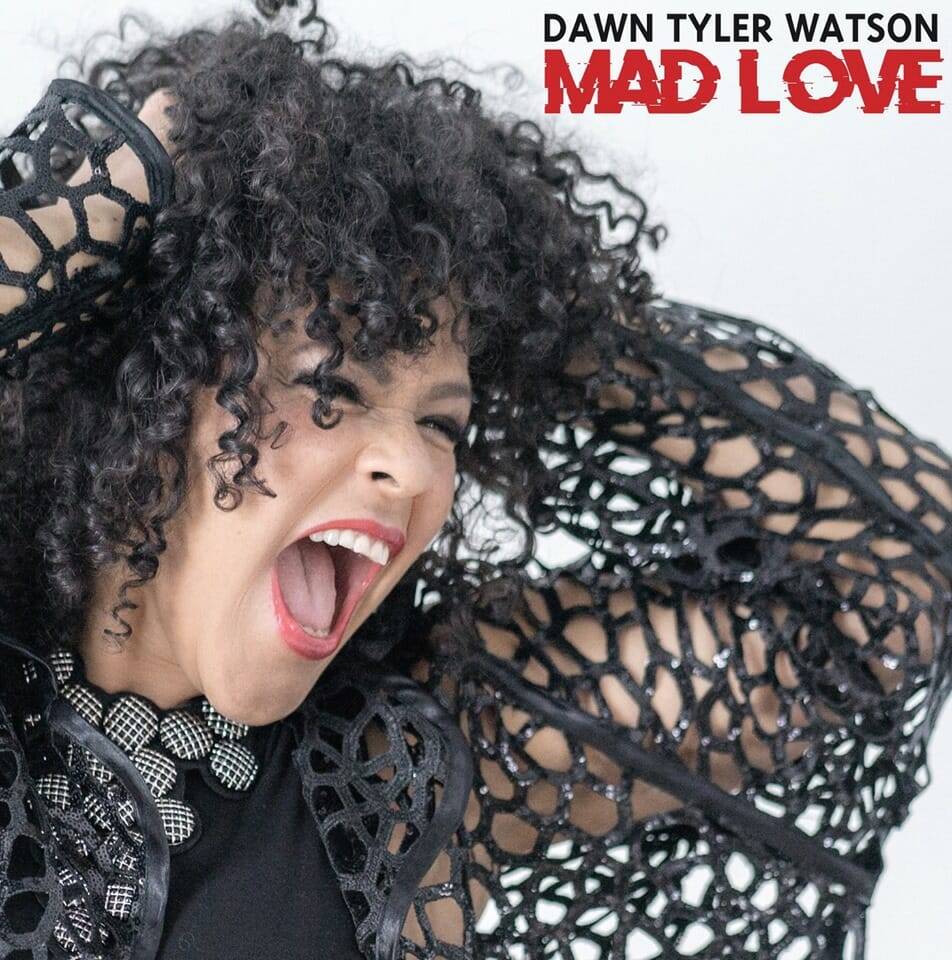 Dawn Tyler Watson
Mad Love
Independent
Canadian Dawn Tyler Watson studied Jazz and Theatre at Concordia University in Montreal. She was featured in several movies but achieved success playing a 1950's cabaret singer in the 2004 film "Jack Paradise (Les Nuits de Montreal)". The resulting soundtrack featuring Watson was nominated for a Prix Jutra, the equivalent of our Oscar awards; and can still be purchased on Amazon for upwards of $89.99.
Realizing her true calling Watson released her debut album, 2006's "Ten Dollar Dress", with her band The Dawn Tyler Blues Project, resulting in her winning a Maple Blues Award as Female Vocalist of The Year. On her tour of the US, Europe, and Moscow, Watson was billed as Montreal's Queen of The Blues. She shared the stage with Jeff Healey, Koko Taylor, Susan Tedeschi, Cyndi Lauper and others.
Watson teamed up with Paul DesLauriers in 2007 and recorded "En Duo"; and won a second Maple Blues Award as Female Vocalist. In 2012 the duo competed in the International Blues Challenge and made it to the finals. Their 2013 follow-up album "Southland" resulted in the pair winning another Maple Blues Award as Best Acoustic Act.
In 2016 Watson released her album "Jawbreaker", produced by "Little Frankie" Thiffault, featuring her with The Ben Racine Band. The band competed in the 2017 International Blues Challenge and Watson became the first ever Canadian, and only the second female, to ever win the competition. Numerous other Canadian awards were to follow.
This follow-up is again produced by Thiffault. Also returning is The Ben Racine Band including Racine, guitar and background vocals; John Sadowy, keyboards; Francois Dube, bass; Nicky Estor, drums; and the horn section of Mathieu "Moose" Mousseau, baritone sax; Kaven Jalbert, tenor sax; and Nicholas Boulay, trumpet. The horn arrangements are either from Racine or another member of the section.
All of the songs are tied together by a recurring theme, and are written by Watson unless otherwise noted. Dube's bass opens "Alligator" about time spent on the road. "Well another show over, and it's time to go home…the road is long but my drivin' is fine, and my man is waitin' at the end of the line". Featured is Steve Marriner, from the band Monkeyjunk, on harmonica.
On "Don't Make Me Mad", written by Steve Karmen, Watson sings "Stay away from that lady, that's my ring on your finger…don't fool around whatever you do". The punchy horns accentuate the lyrics, with an arrangement from Jalbert who takes a fantastic tenor solo.
"Feels Good To Watch You Go" includes the lyric "And so now you say you are finished, that your love for me has diminished, and you think that I will crumble from the blow, well I cannot tell a lie, but I am not about to cry, 'cause baby it feels good to watch you go". Racine supplies the horn arrangement and takes a wicked guitar solo, while Sadowy adds piano. Watson's vocal is marvelous.
Watson extols her femininity and independence on "I Look Good", "You know my old man left me for another girl, broke my little heart and made my stomach hurl, but I don't let that bring me down, I take that big old frown and turn it upside down… ain't no doubt about it I'm a tasty dish". Producer Thiffault takes a tenor sax solo while the band chimes in on the chorus "yea, yea she looks good".
Watson continues on "This and That", with "If I give you some of this babe, you better give me some of that, If I let you have some of this boy, you'd better let me have some of that. I'm a 50/50 lover, what I give I got to get right back". This time the horns are arranged by trumpeter Boulay who takes a solo. Guitarist Racine follows with a solo of his own.
"Away Too Fast" was co-written by Racine and Watson "your fear of love was so relentless, that you no longer came around". Racine sings lead on "You're The Only One" featuring a second line arrangement and sax solo from Mousseau, and some fine New Orleans piano from Sadowy. The ominous "Bad Seed" from Vincent Pollet-Villard includes guest guitarist Steve Hill on lead, and another fabulous vocal from Watson.
"Masochistic Heart" includes a wonderful horn arrangement from Racine. Throughout the recording Watson's vocals are outstanding but this one is my favorite. "Love To Burn" includes the lyric "you rarely try to please me…I'm tired of being played…seems it ain't worth a dime on a telephone line, like I got love to burn". Sadowy takes another piano solo while Estor's drums fuel the band.
Watson closes with the gospel inspired "The River". "I'm goin' down to the river to wash my hands and feet". Watson is an explosive songwriter and vocalist. Her soul infused R n' B will set you afire. This well conceived album is meticulously produced by Thiffault.
Richard Ludmerer