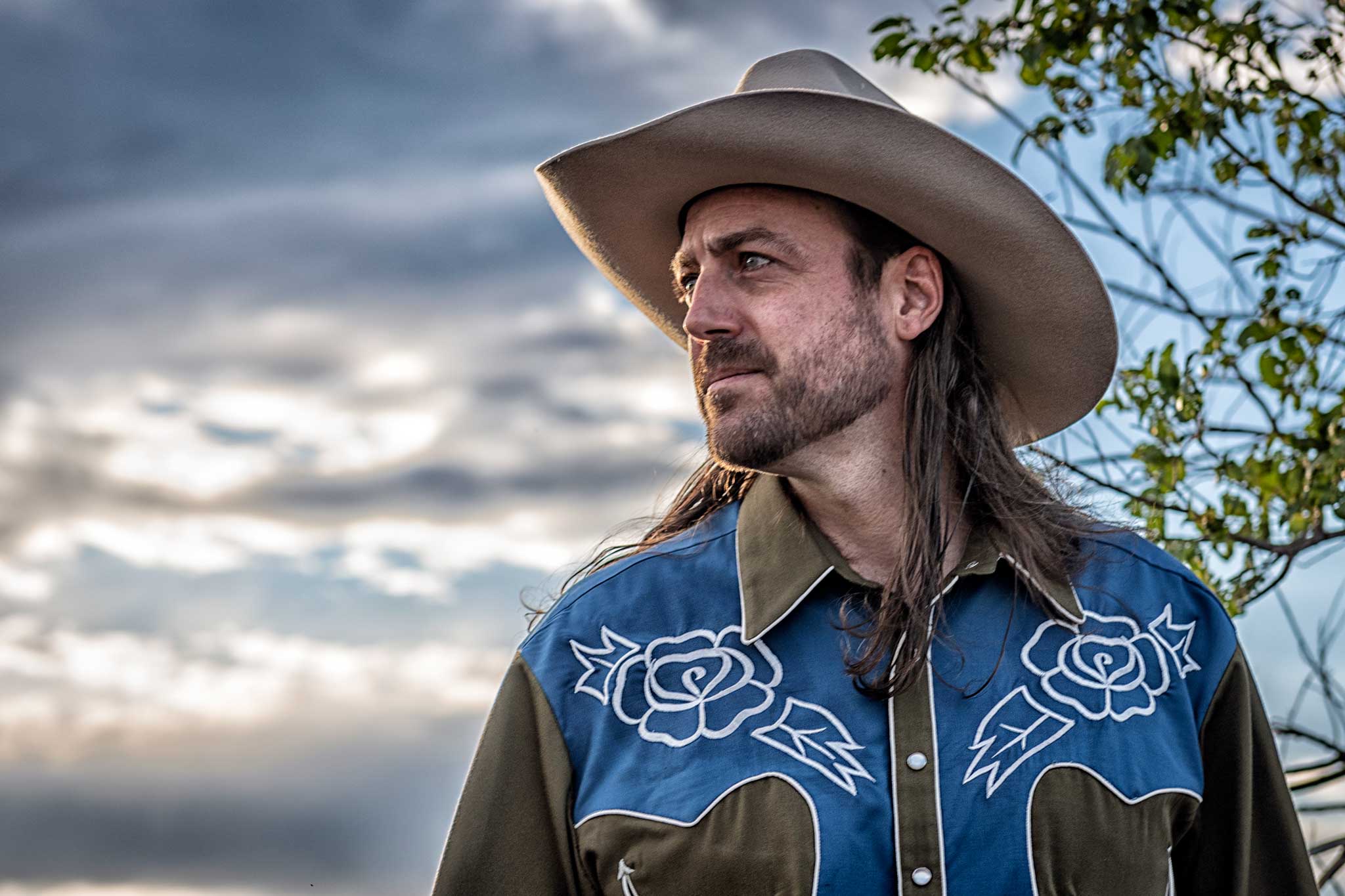 ---
---
---
---
---
---
---
---
---
---
Making a Scene Presents an Interview with David Gideon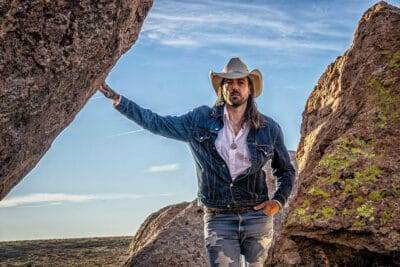 David Gideon is the kind of larger-than-life character you'd read about in a Jack Kerouac novel: adventure seeking, well traveled, and a little bit wild, with stories to tell and songs to sing.
He mixes autobiography, tall tales, and old-school country twang on Lonesome Desert Strum. Recorded in Nashville and largely written in the American southwest, it's an album that establishes Gideon as one of the genre's unsung heroes. There are honky-tonk barn burners, campfire ballads, southern slow dances, and rootsy rave-ups, all glued together by a frontman who's every bit as colorful as the songs he writes.
Born to artistic parents, Gideon grew up on the move, bouncing between Austin, Key West, and rural Tennessee during his early years. He spent his summers on the Farm — an infamous hippie commune, located more than an hour's drive from Nashville — where he was given his first access to a drum set. Originally trained in jazz and worldbeat percussion, he broadened his skillset to include guitar and songwriting, too. He eventually headed west, where he performed hundreds of shows, worked as a DJ in clubs, logged multiple years as a ranch hand in Northern California, and eventually settled in Billy the Kid's hometown — the rugged, remote town of Silver City, New Mexico — where he wrote many of the songs that would later fill Lonesome Desert Strum.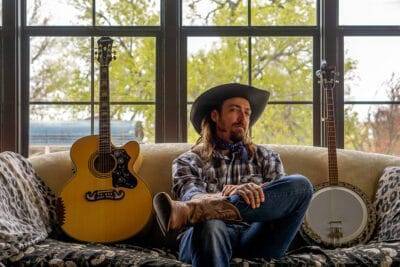 Along the way, Gideon recorded two self-produced solo albums in New Mexico and toured in support of their releases. He also made a return trip to Tennessee for a family reunion, and fell deeper in love with the classic country sounds he heard at Nashville-area bars like Robert's and Layla's. Inspired to make his own music in Nashville, Gideon briefly moved back to Tennessee, where he recorded the 2017 Drifter EP and filmed a video with Dean Miller, son of the iconic Roger Miller. And although he'd eventually return to his home in New Mexico, it was Nashville that served as the recording location for Lonesome Desert Strum. Joining him in the studio for the album's creation were a number of legendary sidemen, including Dave Roe (Johnny Cash, Sturgill Simpson), Kenny Vaughan (Marty Stuart, Lucinda Williams), Steve Hinson (George Jones), Billy Contreras (Ricky Skaggs' Kentucky Thunder, Hank Williams III), Pete Abbott (Average White Band), and Chris Scruggs (Charlie Louvin, BR549).
On an album filled with some of the most celebrated sidemen in roots music, it's Gideon's star that shines the brightest. He's a first-class storyteller, delivering songs about vices, victories, and heartaches with the conviction of a man who's lived the high life, low life, and everything between. On Lonesome Desert Strum — a record that takes its name from guitar hero Kenny Vaughan's description of Gideon's own approach to the instrument — he takes his cues from the honky-tonk hell-raisers who came before him, creating a booming brand of American music that nods to classic country without resorting to revivalism or retro mimicry. "Woman Like Her" is a loping, lovesick song fit for western saloons and southern dancehalls, while "Wings of an Angel" makes room for a spacey, tremolo-heavy guitar riff that's as wide as the desert sky itself. "Ashes," one of two tracks co-written with chart-topping songwriter Wood Newton, salutes country icons like the Carter Family and Jimmie Rodgers, and "Drifter" unfolds like a travelogue from a rambling troubadour who's spent much of life on the move.
Backed by his all-star band of legendary instrumentalists, David Gideon sounds clear-headed and confident throughout these twelve tracks. From the breezy bounce of "Southwestern Skies" to the fiddle-fueled nostalgia of "Nice to Meet You," Lonesome Desert Strum is a classic-sounding album for modern times, inspired by the best parts of the past. It's David Gideon in a nutshell: warm, wizened, western, and a little untamed.
Find our Podcasts on these outlets
Help Support Making a Scene
Your Support helps us pay for our server and allows us to continue to bring you the best coverage for the Indie Artists and the fans that Love them!
Make a one-time donation
Make a monthly donation
Make a yearly donation
Choose an amount
Or enter a custom amount
$
---
Your contribution is appreciated.
Your contribution is appreciated.
Your contribution is appreciated.
Donate
Donate monthly
Donate yearly
You can donate directly through Paypal!
Subscribe to Our Newsletter