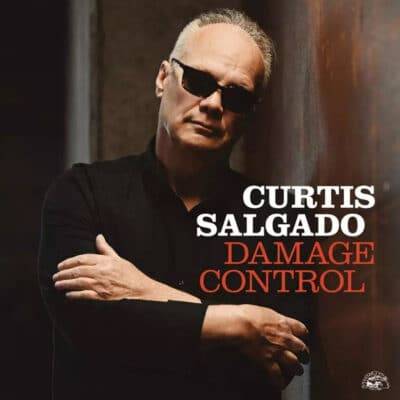 Curtis Salgado
Damage Control
Alligator Records
Curtis Salgado was born in 1954, in Everett Washington, approximately 200 miles from Portland. By 1976 Salgado was already a member of The Robert Cray Band and helped to launch Cray's career as he plays harp on Cray's 1980 debut "Who's Been Talkin'". Salgado is also credited for turning John Belushi onto the blues and transforming him into "Joliet Jake" of The Blues Brothers. Salgado left Cray in 1982 and two years later began fronting "Roomful of Blues". He appears on Roomful's 1987 album "Live at Lupo's Heartbreak Hotel".
In 1991 Salgado formed his own band and released "Curtis Salgado and The Stilettos". He toured with Steve Miller and with Santana. His follow up recording "More Than You Can Chew" was issued in 1995. Salgado collaborated with Terry Robb for 1996's "Hit It N' Quit It". Then in 1999 Salgado signed with Shanachie Records and released his fourth album "Wiggle Outta This". Two years later, Salgado received his first Blues Music Award Nomination for the album "Soul Activated" also on Shanachie.
Salgado released "Strong Suspicion" in 2004 before being diagnosed with liver cancer. He underwent a successful transplant. In both 2006 and 2007 benefit concerts were held in order to help pay medical bills. In 2008 Salgado released the album that almost wasn't made; "Clean Getaway" garnered Salgado four 2009 Blues Music Award nominations including Album of the Year; Song of the Year; Soul Blues Album of the Year, and Soul Blues Male Artist. Salgado went on to win BMA's for Soul Blues Male Artist in both 2010 and 2012.
In 2013 Salgado released "Soul Shot" his Alligator Records debut. As a result, Salgado won Blues Music Awards for Soul Blues Album; Soul Blues Male Artist; and B.B. King Entertainer, the highest award possible. His next Alligator release was 2016's "The Beautiful Lowdown" resulting in three more BMA's including Song of the Year. Salgado followed up with 2018's "Rough Cut", a collaboration with Alan Hager. Overall Salgado has twenty-one BMA nominations winning nine times. This is Salgado's 11th album and fourth for Alligator.
The album was produced by vocalist Salgado, and recorded at three different studios. The band at San Jose's Greaseland Studios includes recording engineer Kid Andersen, guitar; Mike Finnigan, organ; Jim Pugh, piano; Jerry Jemmott, bass; and Kevin Hayes, drums. "The Longer That I Live" opens with Pugh's piano before Salgado begins singing this New Orleans' inspired song, written by the Blues Music Award winning team of Salgado, Dave "D.L." Duncan, and organist Finnigan. "What Did Me In, Did Me Well" was written by Salgado, Vyasa Dodson the guitarist/vocalist/songwriter from the Oregon based Insomniacs, and Finnigan. Two more songs, the hilarious "Hail Mighty Caesar" with Pugh on piano; and "The Fix Is In" with the lyric "the more times change, the more the old hustle remains the same"; feature the three-piece horn section of Gary Harris and Michael Bard, tenor sax; and Tim Bryson, baritone sax.
Driving southeast three hundred miles to Studio City, Ca. four more songs were recorded at the Ultratone Studios. These feature Salgado accompanied by engineer/guitarist Johnny Lee Schell; Finnegin; Pugh, and drummer Tony Braunagel. Included are "Count of Three", and the title track "Damage Control", with the addition of guitarist Dave Gross. From the same session is the touching "Always Say I Love You (At The End of Your Goodbyes)", and "Oh For The Cry Eye", with pianist Jackie Miclau replacing Pugh, and backgound singer Wendy Moten.
In Nashville, five more songs were recorded at engineer Kevin McKendree's "Rock House Recording". Vocalist Salgado is backed by a band including pianist McKendree; guitarist George Marinelli; bassist Tommy McDonald, and drummer Jack Bruno. The hilarious rocker "You're Gonna Miss My Sorry Ass" featuring Mark Winchester on double bass; is followed by the poignant "Precious Time". Two more songs, "I Don't Do That No More", and the New Orleans styled "Truth Be Told" with accordion courtesy of Wayne Toups; are also from the above mentioned BMA winning songwriting team. "Slow Down" from New Orleans' Larry Williams, first recorded in 1958, was covered by The Beatles in 1964.  Throughout the recording Salgado's vocals often remind me of Dr. John.
Salgado stretches the musical boundaries of his soul-blues on this diverse collection. These songs are among the best of his illustrious career.
Richard Ludmerer
Help Support Making a Scene
Your Support helps us pay for our server and allows us to continue to bring you the best coverage for the Indie Artists and the fans that Love them!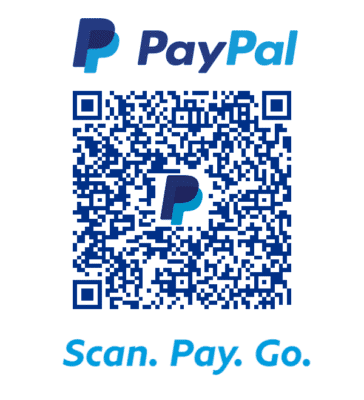 FOLLOW US ON INSTAGRAM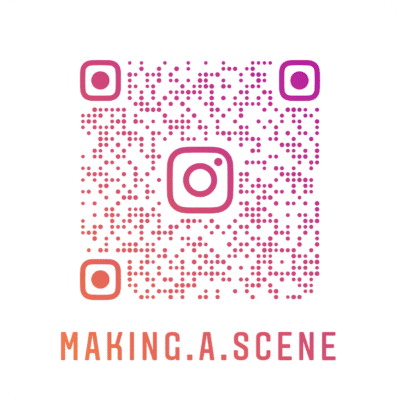 Subscribe to Our Newsletter
Find our Podcasts on these outlets