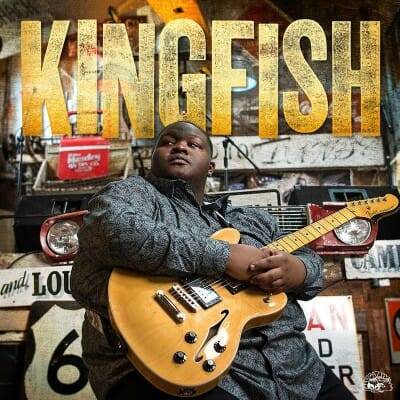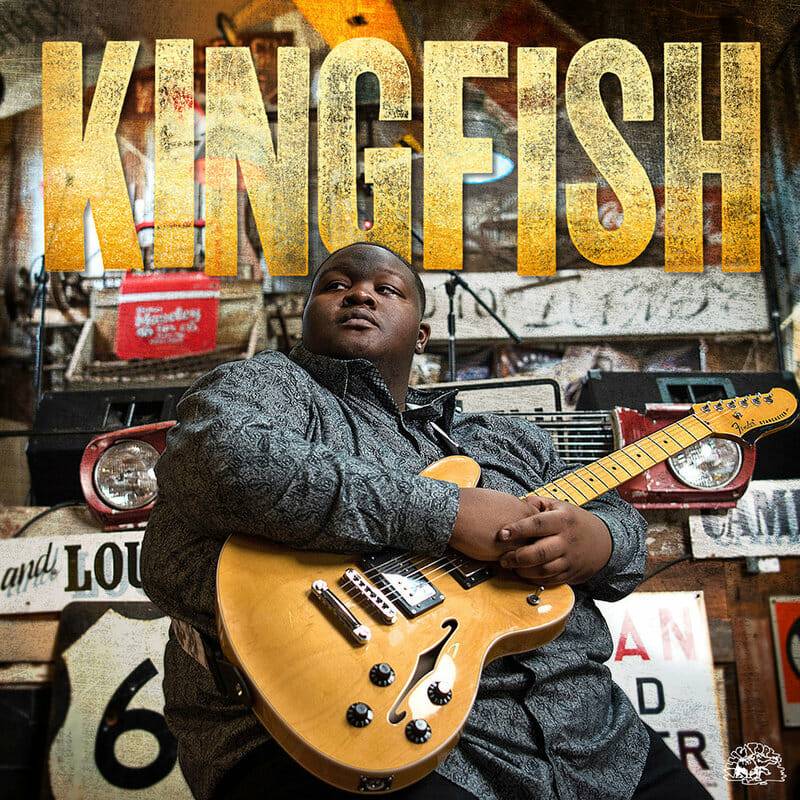 Christone "Kingfish" Ingram
Kingfish
Alligator Records
Christone "Kingfish" Ingram grew up near Clarksdale, Mississippi. Born into a musical family, his mother Princess Pride is first cousin to country music's Charley Pride, and he started playing drums at the age of six. At nine years old he switched to bass. His mother enrolled him in a musical program at the Delta Blues Museum before he picked up his first guitar at age eleven. Living close to the legendary crossroads of Highways 61 and 49 he began listening to Robert Johnson. The young Kingfish, aware of the music that emanated from the area, began to soak it up like a sponge absorbing Lightnin' Hopkins, B.B. King, Muddy Waters, Jimi Hendrix and even Prince. He says "I do think I have an old soul, that I've been here before, I'm moving forward with one foot in the past."
The documentary "Sidemen: Long Road To Glory" about Hubert Sumlin, Willie "Big Eyes" Smith, and Pinetop Perkins ends by showing us young players inspired by these sidemen. Kingfish is on screen at one of the Pinetop Perkins Homecoming picnics, the annual memorial celebration for Perkins held nearby at the Hopson Plantation. It marked the passing of the torch to a new younger generation. Kingfish practiced all the time and has since shared the stage with Buddy Guy, The Tedeschi Trucks Band, Guitar Shorty, Eric Gales and others.
This is Kingfish's debut album produced by the Grammy Award winning producer and drummer Tom Hambridge. Kingfish states "I never thought this would happen. I've been waiting to release my first record for such a long time. To have it come out on Alligator is a really great thing." Alligator Records' Bruce Iglauer states "At the age of 20, Kingfish is one of the most exciting and passionate artists I've seen in many years. He's creating new music that feels like blues but doesn't copy what's already been done…his guitar work is technically dazzling, but it's all about the emotions of the song and moving the audience…his music is remarkably mature…he knows which are the important notes, the notes that tell the story and grab the audience, and leaves out the extraneous ones…he venerates the blues masters of the past and present but is eagerly making his own statement". Besides Kingfish, guitar and vocals; and Hambridge, drums; the band also includes Tommy MacDonald, bass; and Marty Sammon, keyboards.
Eight of the album's twelve tracks were co-written by Kingfish. "Been Here Before" and "Before I'm Old" are autobiographical songs; the latter including additional guitarists Rob McNelley and Keb' Mo, who are featured again on "If You Love Me" with Billy Branch added on harp. "Outside Of This Town", "Love Ain't My Favorite Word", "It Ain't Right", and "Fresh Out" a duet with Buddy Guy, are also strong performances. All seven of these songs are receiving airplay. "Listen" is a guitar and vocal duet with Keb' Mo that should be the next song being played.
This is an auspicious debut. It has been the most played blues album since a week before its release date. Kingfish closes by adding "my core is blues, but it's important for me to create a sound and style that is uniquely my own, I have a lot to say, so please stay tuned."
Richard Ludmerer