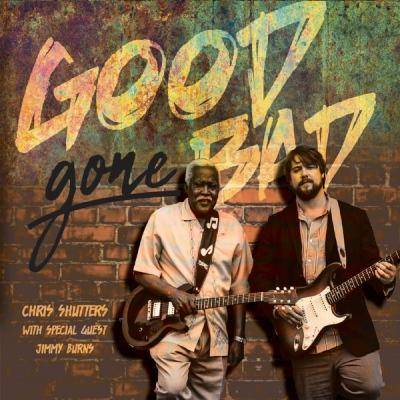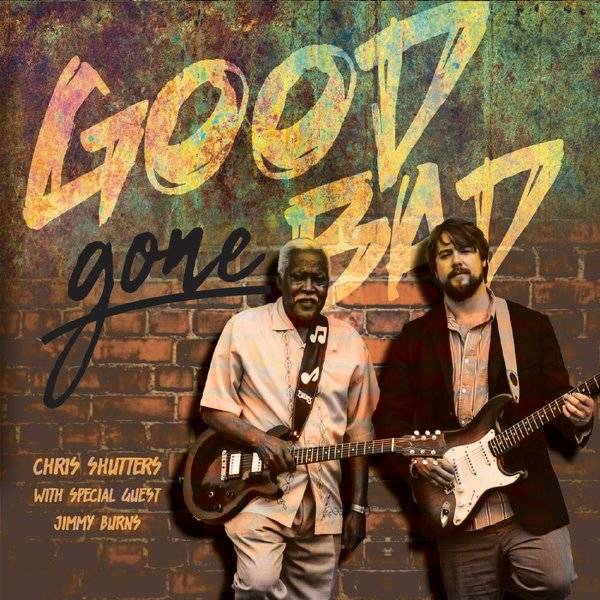 Chris Shutters with Jimmy Burns
Good Gone Bad
Third Street Cigar
This is odd combination that works evenly and unevenly, depending on the tune. but guitarists/vocalists Chris Shutter and veteran Chicago bluesman Jimmy Burns (billed as Special Guest) have plenty of high moments on this collaboration. To the plus side, there is ample variety with the pairing of blues-rocker, Toledo-based 36-year-old Shutter and the 76-year-old blues/R&B leaning Burns. It's a ten song set that hits on many different blues styles with two guitar slingers of entirely different generations. For example, we get signature Burns in "Stop the Train," his Mississippi stylings in "Miss Annie Lou" and the vintage Chicago inspired "No Consideration," the three tunes written by and led by Burns. For those alone, the album is well worth a listen.
Yet the fleet fingered Shutters steps up too. He delivers the Texas-flavored "Unwind" which morphs into Philly soul in the chorus and features piano from Rick Warner of Rare Earth. Warner also plays organ on the Burns tune "Stop the Train." Hendrix's spirit is present in Shutters' "Living a Dream" and the Shutters pulsating blues-rock style emerges in the opening title track where both share vocals. They both play guitar throughout. Apart from those tunes, "Can't Play the Blues Like B.B." is a strong tune from Shutters, an album centerpiece of sorts as the spirit of B.B. cements the connections of two artists 40 years apart. It features a larger band, notably Art Bishop on sax and Tony Shutters on harmonica. Shutters wrote "Poor Boy Blue" specifically for Burns who takes the lead vocal while Shutters plays acoustic guitar to Burns' electric.
The serendipitous story behind the collaboration goes like this. Jimmy Burns was hosting his usual open-mic night at Buddy Guy's Legends on a Monday evening when Shutters took his turn. Interestingly Shutters was well familiar with Burns as he remembers listening to him with his dad throughout his childhood. After doing two songs, Burns said, "I want you to stay up here. I love the way you sound. You sounded great." Shutters played with him the rest of the evening. Later that evening they talked, laughed, shared stories, and exchanged phone numbers. Often stories end there. However, Shutters on a whim called Burns ten years later, suggesting they make an album together, and thus this was born.
Blues fans, like Shutters, are likely familiar with Burns who recorded for a variety of labels early in his fifty-plus year career and most recently with Delmark. Shutters has some interesting credentials too. He fronts his own Chris Shutters Band that features the late Ginger Baker's son, Kofi, on drums. Shutters is also the guitarist and vocalist in Corky Laing's Mountain. Somehow, he found time in his busy schedule to get this album recorded in just a few days.
As previously mentioned, there are plenty of peak moments but be prepared also for some jarring segues like the down home blue s of "Poor Boy Blue" into the frantic Hendrix-like "Living in a Dream." Obviously both players get somewhat out of their comfort zones in the collaboration and that's to their credit as is bridging the many styles into one package, inviting both purists and non-purists.