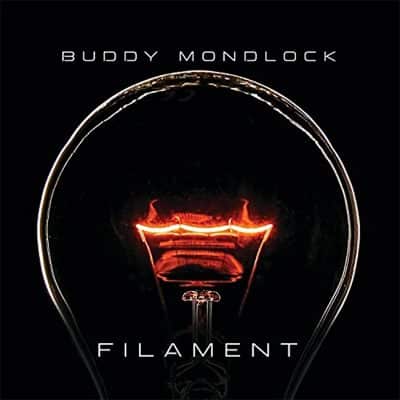 Buddy Mondlock
Filament
Self-released
Buddy Mondlock is one of the better, albeit lesser known Nashville-based singer songwriters. After all, any songwriter who co-writes with Guy Clark is in a lofty category, just be virtue of that. Yet, there's much more here on Mondlock's latest, Filament, than just "The Dark," the co-write with Clark. The album is produced by Brad Jones, who has built a solid reputation working with singer-songwriters. Jones, a multi-instrumentalist also plays a dizzying array of instruments and fashions the arrangements while tapping some of city's best session musicians such as Jim Hoke on pedal steel and Josh Hunt on drums to mention just two. The strength of the album though undoubtedly rests with Mondlock's character rich, and mostly relatable songs.
The opening title track is a heart stopper. Mondlock uses filament as an analogy for a fragile singing talent who rose so quickly, she wasn't equipped to accept the accompanying buzz, thus burning out as expressed in the closing verse – "The ambulance came to a stop/She burned brighter/Flashbulbs flickered, fried and popped." He's equally adept expressing sincere love as he does in "Perfect," a tune colored with flute and oboe to add the kind of texture not often found in Americana fare. Other arrangements owe to Jones' use of strings, both in "Perfect" and the ethereal, cinematic "The Woman in the Window" where the mysterious lingering image is a constant reminder of a long-lost friend or lover. Like the filament analogy, this image also bears that indelible quality.
Mondlock's hushed vocals are closer to the folk idiom than anything we associate with country. They never overwhelm, casting even more focus on his lyrics. The thought in "Come Back First" is a fairly common one that's not often written about. He wants to put a better sense of closure on a broken relationship, beseeching his former love to return before making what might well be a final departure. "Ticket Taker Blues" is another angle on loneliness, from the point of view of a man who never gets to make the journeys he witnesses for so many others. – "Everybody's going somewhere/To me it's all goodbyes and passing throughs/Then I send 'em down the line/Sometimes I wish those bags were mine/
I've got a hard case of the ticket taker blues." Haven't we all at such thoughts at times?
His song "Weak," written with Iraq war veteran Nick Tibbs, compares the mantra of staying safe in a war zone with the unfortunate plight of so many veterans finding it difficult to cope here at home. Wrapped in Melodeon and Cello with a poignant oboe solo to symbolize pain, the lyrics paint a similar picture to the horrors veterans cope with as articulated in President Biden's recent State of the Union remarks – "But the VA's gonna fix you up/Just swallow these pills in this cup/Back from the land of us and them/Giving Oxy out like M&Ms… For death shall inherit the meek And I am the meanest ground pounder/Downtowner/Town downer/Weak."
The devastating breakup song "Problem Song" is disguised in upbeat, rocking musical accompaniment while Mondlock's banjo gives lift to "Sunlight in My Pocket," the opposite of the former, wherein the protagonist sings of constant fond reminders of his loved one. So, the narratives shift quickly from the forlorn to the elated in the space of just a few chords. Mondlock can't be accused on mining the same turf on each tune. In fact, he strives not only to make each album different but seemingly each song too. These lyrical gems culminate in the closing track, the Clark co-write "The Dark," half spoken, half sung but spot on in terms of imagery. Consider these final lines as if two are having a conversation over some drinks – "How dark is it?/It's so dark the wind gets lost/How dark is it?/It's so dark the sky's on fire!/How dark is it?/It's so dark you can see Fort Worth from here…" It would be nearly impossible to close with a better line.
– Jim Hynes
Help Support Making a Scene
Your Support helps us pay for our server and allows us to continue to bring you the best coverage for the Indie Artists and the fans that Love them!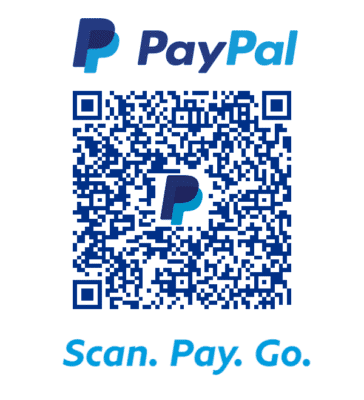 FOLLOW US ON INSTAGRAM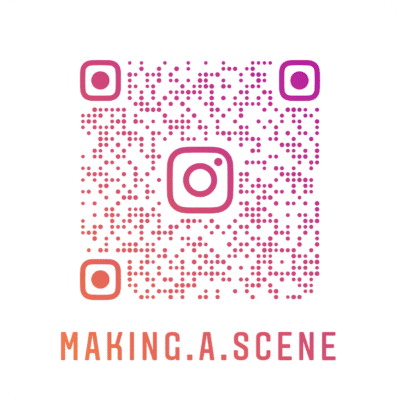 Subscribe to Our Newsletter