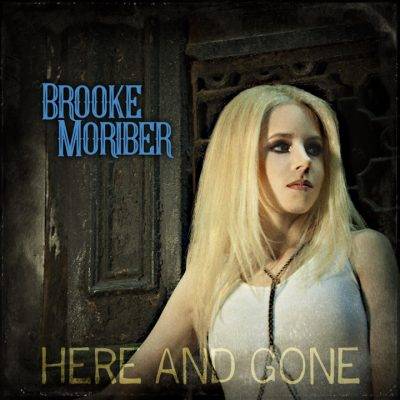 Having Dropped the Single "99 Days of Rain" Just Last Month, the Multi-Talented Singer/Songwriter/Broadway & TV Actress Debut's More Tracks Written and Recorded In The Heart of Nashville
With the Summer in full swing, and having just released the single "99 Days of Rain" (which she recently performed LIVE at The Orchard NYC) singer/songwriter Brooke Moriber's newest EP "Here and Gone" is finally HERE!
Having had an incredible past few months which kicked off with her release of "For The Gold" ft. the Disney Channel and America's Got Talent Hip Hop sensation Sky Katz on St. Patrick's Day and "99 Days of Rain" (which was Recorded in Nashville and co-written with hit songwriters Brian Desveaux and Bill DiLuigi) – "Here and Gone" showcases not only Moriber's powerful voice and incredible tone, but her gifted songwriting ability with deeper lyrical content and impassioned storytelling. Other co-writes on the album also include two-time Grammy Nominee Burton Collins- whose written with such noted artists as Celine Dion, Reba McEntire, and Lee Ann Womack.
"I have been spending a lot of time in Nashville these days writing and recording. The legendary Fred Mollin produced this EP for me. He has recorded my idol Linda Ronstadt and has helped to mold me as an artist. The sound is much more "Americana" than the pop tracks I have written in the past. " – Brooke Moriber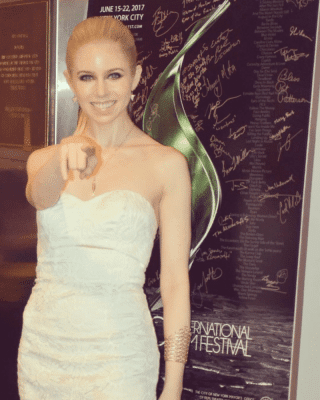 A native New Yorker, Moriber has been critically acclaimed for her "clarion voice" by the Associated Press and songs that are "destined for high rotation". Her distinctive sound ranges in influences from Linda Ronstadt to Amy Lee.
Brooke's unique career started on the Broadway stage where she earned a reputation for her powerhouse vocals and has received special mention by the New York Times for her acting abilities.
Since the age of fifteen, Brooke has been writing and licensing her own original pop/country/rock music to network television and several soundtracks. Brooke's remarkable ability to juggle her career as a recording artist and an actor has found her sharing the stage and screen with such performers as The Gin Blossoms, Cindy Lauper, Alan Cumming, Lily Taylor and Kristin Johnston.
Released through the Sony distribution company The Orchard, "Here and Gone" is now available for purchase and streaming!
[amazon_link asins='B072QBYZ6Z,B073SHY1CY,B073SJW869,B073SJFXC7,B073SHWP3B,B073SHVJJC,B073SHJP9P' template='ProductCarousel' store='maasc-20′ marketplace='US' link_id='d981e4ab-68b4-11e7-9dc8-09c86ece737a']
For More Information on Brooke, Go To:
Check Out Brooke Moriber on Spotify HERE
For Press Inquiries, CONTACT: Rick [AT] RickEberleAgency.com