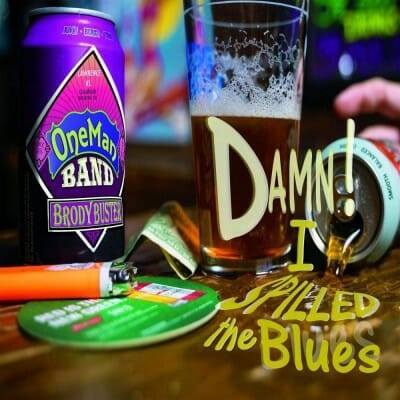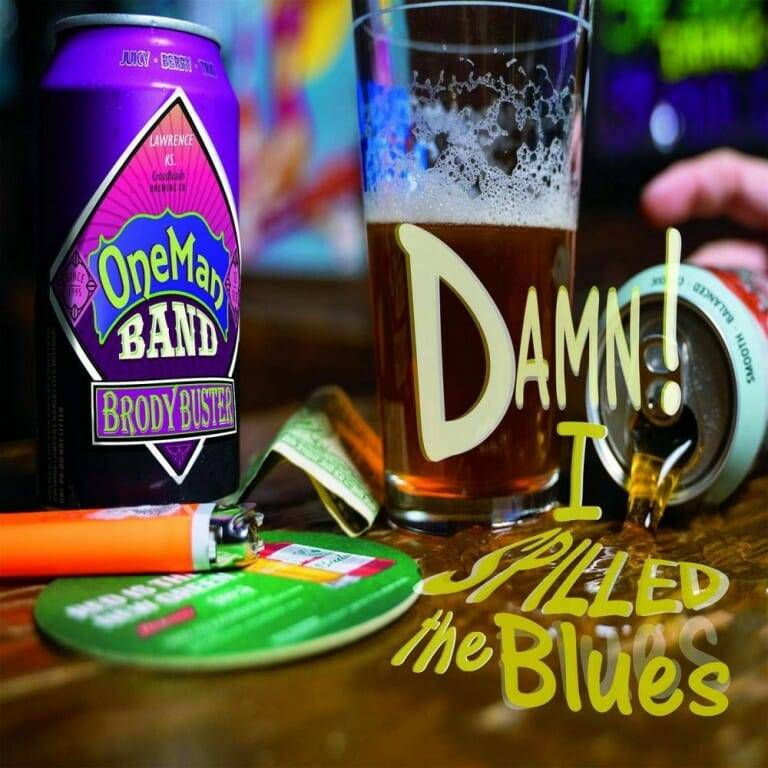 Brody Buster's One Man Band
Damn! I Spilled the Blues
Vizztone Label Group/Booga Music
Brody Buster hails from the Kansas City area where as a child he was a celebrated harmonica prodigy. He appeared on countless national TV shows, including The Tonight Show with Jay Leno, Baywatch Nights and Full House. He shared the stage with Quincy Jones, Chaka Kahn, Keb' Mo, and Lee Oskar. Brody also performed with B.B. King who once said "despite his age, Brody Buster is one of the greatest harmonica players of our time".
As Brody grew older he became a multi-instrumentalist, singer and songwriter and got deeper into the blues. He released his "Blue Devil" cd in 2000 and followed up with a full band album, "Will Die Young", in 2011. He released his "One Man Band" debut in 2016; and entered the 2017 International Blues Challenge, representing the Kansas City Blues Society, singing and playing harp, guitar and drums at the same time. Brody finished second in the solo/duo category. As a result of his success Brody began playing festivals and appeared at the 2017 Bradenton Blues Festival.
Kenny Neal, a celebrity judge at the International Blues Challenge, was so impressed when he witnessed Brody, that he produced this new album at his Baton Rouge studio; the first for his new Booga Music label. All of the ten songs were written or co-written by Brody.
On "Old Dog Blues" Brody sings "I'm an old dog baby I can learn new tricks…you got the treats I can't resist" before taking a harp solo while playing both guitar and drums. "Up for three days are you out of your mind…oh your Bad News…honey I'm done"; Brody wears a harp rack around his neck to keep his hands free. On "2029", he sings "ain't nothing to do but let this world end and another will begin". "The Wind" includes the lyric "I gotta' believe everything happens for a reason"; and "The Reason" follows. "The Hustle" is written with harp player Tony Holiday. "Like 'em Like That" is from Jon Prestage of The Prestage Brothers. "Alligator Blues" was given to Brody by Vince Flora leader of "Big Vince & The Phat Cats" and proprietor of The Double Roads Tavern in Jupiter, Fl. "Week Long" was written with A. Laws. "This Time I Got The Blues" is from Kansas City's Eugene Smiley. These are great songs.
Brody is furthering the almost lost one-man band tradition. I remember listening to Jesse Fuller who passed away in 1976; his most famous song being "The San Francisco Bay Blues". Other one-man band notables include "Duster" Bennett who also died in 1976, and the contemporary Ben Prestage.
I highly recommend seeing Brody who will be spending time in the Sunshine State. Better get yourself a copy of this exciting new album.
Richard Ludmerer