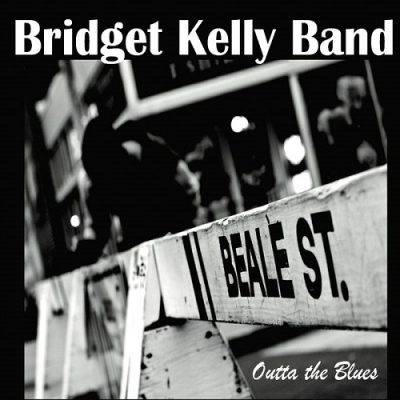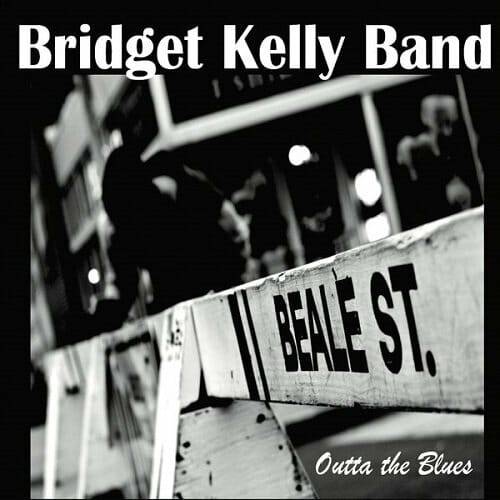 Bridget Kelly Band
Outta the Blues
Alpha Sun Records
Outta the Blues comes a love story. Bridget Kelly was born in Hudson, Wisconsin and grew up in nearby Prescott. She went to The University of Wisconsin-Milwaukee where she graduated with a Bachelor in Fine Arts. She spent some time in Los Angeles before moving to Gainesville, Fl. Since 2002 she and her business partner have owned The Flowers Montessori School, a pre-school, in Gainesville. She has been known to wear cowboy boots and sing folk songs in pizza parlors.
Tim Fik was born in Lackawanna, New York. He started playing guitar when he was eight years old and over the years has played in a variety of bands. In 1980 he received a B.A. in Geography and Economics from The State University of New York-Buffalo. He stayed to complete his Masters before receiving a PHD at The University of Arizona in 1989. He is currently an Associate Professor at The University of Florida-Gainesville. He teaches a variety of courses related to Economic Geography including one called Music Geography.
Bridget and Tim met sometime in May of 2007. Bridget says "his student was the mother of my student and she thought we should get together" as they were both recently divorced. "She invited me to her child's birthday party and invited Tim as well". Tim was love struck and if you've ever seen Bridget's smile you know why. They were married that December.
Tim produced two Americana albums for Bridget; 2009's "Do You Remember?" and 2012's "Unclassified". He was convinced Bridget should change her style and sing Blues. Tim was already a guitarist well versed in Delta Blues, Piedmont Blues, North Mississippi Country Blues, Chicago Blues, Memphis Blues, Detroit based boogie, West Coast Blues, Texas Blues, riff-driven blues…I mean he is a professor!
Thus the Bridget Kelly Band was born. In 2013 they released "Back in the Blues" and followed up the next year with "Forever in Blues". The Bridget Kelly Band participated in both the 2015 and 2016 International Blues Challenges. Their third cd "Outta the Blues" was just released this past May 5th, 2016; the same day as the Blues Music Awards just for Karma. The current band lineup consists of Bridget, vocals; Tim, lead guitars; and the rhythm section of Mark Armbrecht, bass; and Alex Klausner, drums.
The album opens with "Gonna Stay Here". Then the band slows it down with "Spellbound". Then they change the tempo again with the foot stompin' "Sweet River Blues". They get soulful on "Hard Times in the City"; rock out on "Dancin' with The Blues"; and deal with a little voodoo on "Someone's Hoodooin' Me". "When the Nighttime Comes" is a topical song about the homeless and forgotten. While "Up and Gone" is a show piece based on a Howlin' Wolf lick that eventually morphs into "Smokestack Lightning".
Tim's incendiary guitar sets up Bridget's sultry vocals. This is the best we've heard from Bridget who continues to get better and better with each recording. This cd should receive a considerable amount of airplay.
Richard Ludmerer