Cast Your Vote For the Band as Second Wave of Voting Lasts Until Wednesday, July 19th!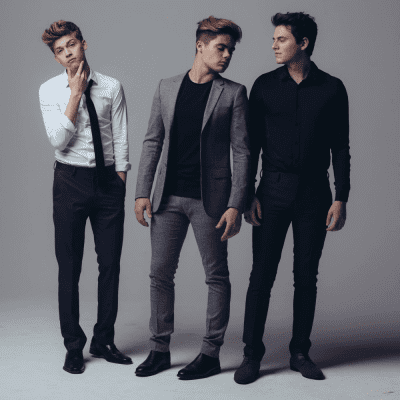 July, 2017 (Los Angeles, CA) — As Liam Attridge, Ricky Garcia and Emery Kelly — the band collectively known as Forever in Your Mind — continue their rise to pop music stardom, it was recently announced that they've been nominated for a 2017 Teen Choice Award in the category of "Choice Next Big Thing"! And with the second wave of voting currently open until this Wednesday, the band is encouraging their fans to VOTE (Up to 10 times a day!) and tune in LIVE on FOX Sunday, August 13th for the results!
In the midst of the prolonged void of a true Boy Band with not only the aesthetic qualities but true musical talent that has long been absent since the demise of One Direction (and furthermore the true 90's boom of NYSYNC, 98 Degrees, the Backstreet Boys etc.), many have stepped up to the plate but failed to deliver the perfect combination. That certainly changed when FIYM hit the ground running with the release of their 2016 self-titled EP, and the double-A-side Hollywood Records single, "Smooth" and "Missing" earlier this year.
Produced by Dustin Atlas, Eau Noir and Josh Gudwin (Justin Bieber, Bebe Rexha), and co-written by the band, the songs pair up well, tackling the mysteries of a relationship on the edge. Sporting a serpentine groove and sleek blues riff, "Smooth" dissects the competitive nature of love, while the equally sophisticated "Missing," with its wailing harmonies, laments a relationship fractured beyond repair ("All that remains is my broken faith").
The two tracks "reflect real emotions everyone feels," notes Liam. "We wanted to be as real as possible, because we're writing in a more mature frame of mind." Indeed, the two tracks reveal a galloping musical maturity certain to impress old FIYM fans and lock down countless new ones.
CLICK HERE: Vote Forever In Your Mind for "Choice Next Big Thing – Music" at 2017 Teen Choice Awards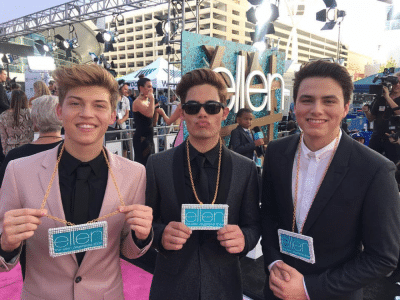 To trace the band's origins, head east to Long Island, N.Y., where cousins Liam and Emery grew up. In 2013, Emery auditioned for TV's "X Factor," where he met Ricky, a Texas transplant living in Los Angeles. The two became friends, and formed Forever in Your Mind, made a trio when Liam joined them in L.A. As the band's career picked up speed, they created their 2016 debut EP, which featured the hit singles "Hurricane" and "Compass." spending 19 weeks on Billboard's Next Big Sound Chart, leading to a string of milestones for the band.
They performed for the nation on "Good Morning America," and also embarked on a 2016 cross-country winter tour with fellow Hollywood Records artist Olivia Holt.
On the acting front, Ricky played Naldo throughout the two-season run of the Disney Channel original series "Best Friends Whenever," and he soon co-stars in "Bigger Fatter Liar," the long-awaited big screen sequel to the 2000 teen comedy classic, "Big Fat Liar." FIYM's lead role in Disney Channel's "Road to the Roxy" led to a sold-out 2016 headline gig at L.A.'s famed Roxy nightclub last summer. The band presented at the Radio Disney Music Awards, as well as participated in Flo Rida's opening number at the 2016 Teen Choice Awards.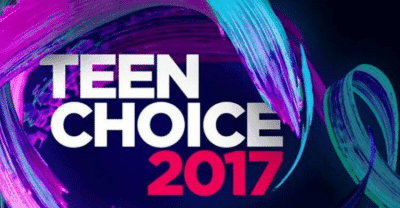 On social media, the band has made a major impact, with a combined reach of more than 2 million, and online views of their videos nearing 30 million. And wherever they go, FIYM draws attention for their style. GQ, Pret-a-Reporter and other fashionistas have given the band props for their red carpet successes.
Coming up, FIYM returns to the studio to record more tracks. None can yet say what sort of songs they will come up with, but they know for sure the music will reflect their bolder and more soulful direction.
"It's instinct for us now," says Emery. "We're just riding this awesome journey together."
Upcoming Tour Dates:
Saturday, 8/12 @ Elitch Gardens Theme Park Arena, Denver, Colorado
Sunday, 8/13 @ Show Of The Summer – The Ultimate Pop Music Festival, Chicago, IL
Saturday, 8/19 @ Show Of The Summer – The Ultimate Pop Music Festival, Hershey, PA
Saturday, 8/26 @ Frontier City's Starlight Amphitheater, Oklahoma City, OK
Monday, 10/2 @ Southern CA Fair, Lake Perris, CA
Sunday, 10/22 @ Arizona State Fair, Phoenix, AZ
With only a few days left, VOTE NOW for Forever In Your Mind to win the 2017 Teen Choice Award for "Choice Next Big Thing"!
For More Information on Forever In Your Mind, VISIT: www.ForeverInYourMind.com
OR
Twitter: @OfficialFIYM
Instagram: @OfficialFIYM
Snapchat: OfficialFIYM
Youtube: youtube.com/FIYMofficial
Facebook: Facebook.com/officialFIYM
Musical.ly: OfficialFIYM
For Press Inquiries, Contact: Rick [AT] RickEberleAgency.com