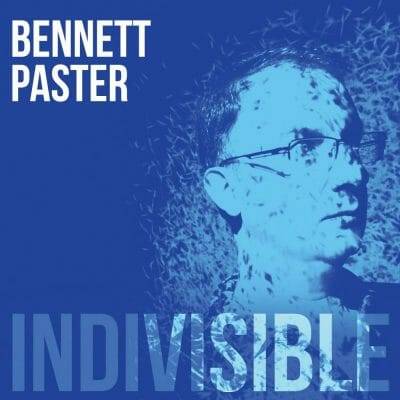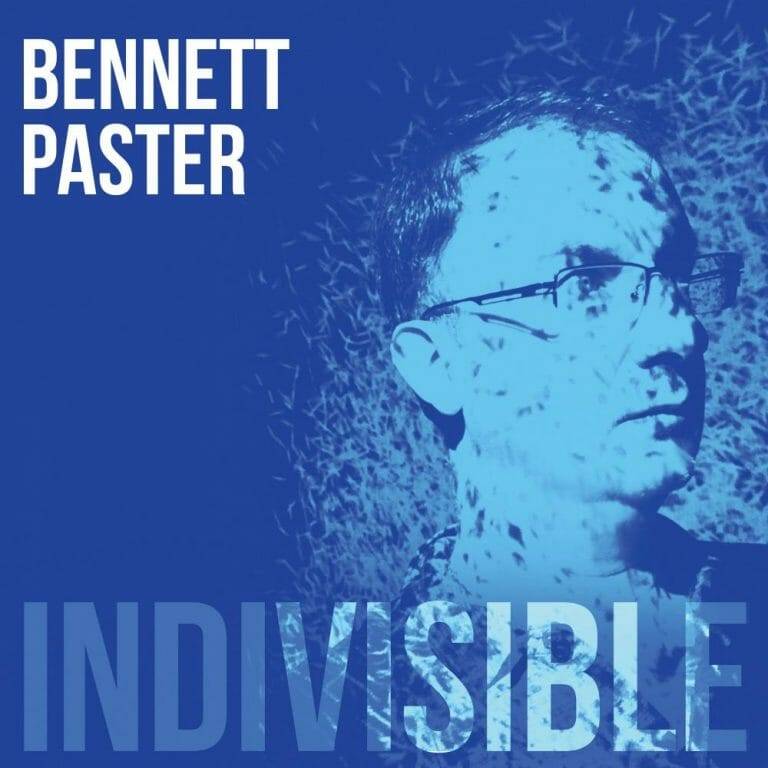 Bennett Paster
Indivisible
Self-produced
Bennett Paster is a keyboardist, producer and arranger-composer who loves being eclectic. You'll hear echoes of Monk and Hancock to New Orleans pianists like James Booker and soul men like Ramsey Lewis on Indivisible, a wide ranging set of music performed by his core trio and some contributing guests on guitar, tenor and percussion. It's a wild mix of ensemble work and colorful solos. Paster comments, "Deep groove is the number one priority. Each song explores a different flavor of groove, from 5/4 swing to funky '70s samba, from New Orleans to Nordic open 8th, and onwards to funk, country waltz, fusion, surf and beyond. …The power of groove to unite and bring joy is undeniable. It transcends cultures, nations, races and religion. This gravity is the force that I'm tapping into on the collection of songs that form Indivisible."
These ten are all Paster originals where he plays piano, organ, or synths supported by bassist Jeff Hanley and drummer Tony Mason. Guests include guitarist Al Street, tenor saxophonist Kenny Brooks, and percussionists Samuel Torres and Todd Isler. He kicks off with "Blues for Youse," a funky soul jazz tune in trio format echoing Ramsey Lewis and Herbie Hancock's early Blue Note recordings. "(Givin' The People) What We Want" introduces percussion and the tenor sax with infectious rhythms while "Belgrade Booty Call" is imbued with NOLA second line and Street's guitar. "Indian Summer" echoes The Ramsey Lewis Trio. "Gratitude" is a soothing piano ballad and "Gritty Greens" brings us back to soul jazz, recalling Nat Adderley's "Work Song" as Paster takes to the organ and Brooks swings on tenor with Street in support.
Country comes with "The Murfreesboro Waltz," obviously a play on the iconic "Tennessee Waltz," rendered as piano-driven with support from both Street and Brooks. "A Beastly Beauty" is another soul jazz in 5/4 swing, beginning as a piano trio before Paster adds organ to emphasize some of the chords. His solo has just a tad of Monk in it too. "Salamander" stands apart as the disc's only fusion jazz tune, involving all players as Paster uses electronics and B3, dialoguing first with Brooks, who has his shining moments here, and then with Street across a heavy bass line from Hanley. It's the kind of tune one would associate with The Brecker Brothers. "Buxom Biali" closes as the unit plays mostly in ensemble fashion with brief solos from Hanley, Brooks, and Street before Paster wraps it up on the B3. While the album is eclectic, its major undercurrent is soul jazz with contagious rhythms.
Paster began playing professionally at age 14. He studies at the New England Conservatory of Music with such mentors as Dave Holland, Cecil mcBee, Geri Allen, Paul Bley and Stanley Cowell. He's worked with musicians across many genres since moving to New York in 1996. He's appeared on countless studio recordings including some with singer-songwriters. This is his third album as leader, and he has also recorded with the group Organic and led an all-star septet on Relentless Pursuit Of The Beautiful (2011). Paster also has extensive experience as a producer and recording engineer, handling all those roles for this effort.
Paster's right. He's got a groove going on these catchy tunes. He may not be consciously reaching back to that early soul jazz comes naturally to him and it sounds every bit as good.