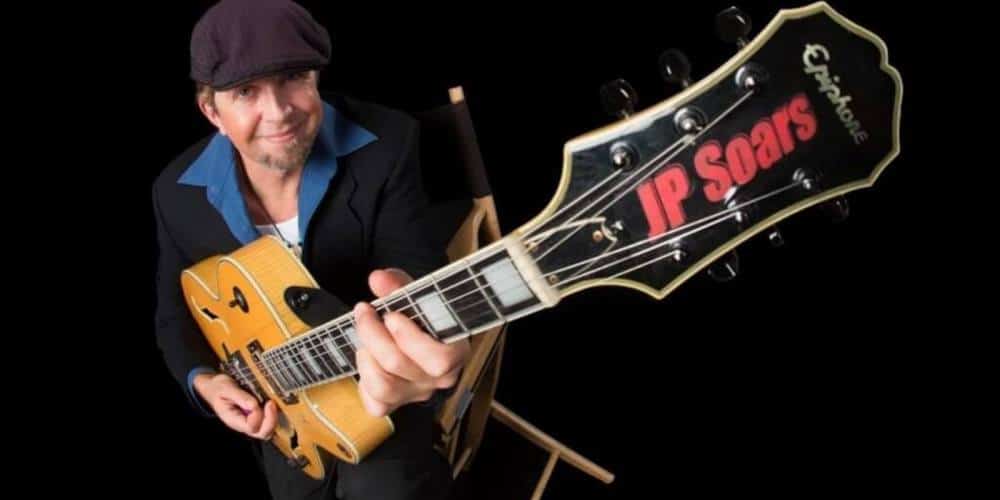 ---
---
---
---
Making a Scene Presents an interview with Indie Blues Artist JP Soars!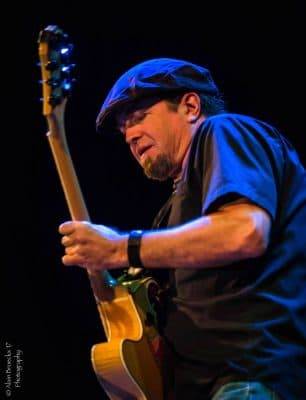 Not every blues artist can create a cohesive sound in the genre by weaving in a diversity of other influences, but guitarist and vocalist JP Soars is obviously not just any blues artist. A 2009 winner of the International Blues Challenge in Memphis, TN with his band the Red Hots (and the festival's Albert King Award winner as best guitarist to boot), the Arkansas native toured extensively through the United States, Canada, South America and Europe with metal bands after relocating to South Florida, and is one of the few guitarists also capable of adding nuances of his long-standing, Django Reinhardt-inspired "Gypsy jazz" side project.
It all coalesces on Soars' upcoming fourth CD, Southbound I-95, recorded at the familiar Studio 13 in Fort Lauderdale, FL. Dotted with special guests, its sessions reveal hints of soul, R&B, surf, reggae, roots and country music on both Soars originals and a sprinkling of surprising covers — all of which enhance and modernize, rather than take away from, the disc's traditional blues undercurrent.
"I like T-Bone Walker, Wes Montgomery, Django Reinhardt, Pete Fountain, Louis Armstrong, Guitar Slim, Muddy Waters, and Howlin' Wolf," Soars says. "But at the same time, I also love Willie Nelson, George Jones, Tito Puente, Black Sabbath, and old Metallica. If it moves me, I dig it."
Soars got bitten by the blues bug via a legendary source in 1988, when he won a guitar and two tickets in a raffle to see B.B. King in concert. Meeting the iconic guitarist and singer further enhanced the young musician's quest to learn more about the timeless power of the music. Soars started his blues recording career a decade ago with the 2008 release Back of My Mind, followed by More Bees With Honey (2011) and Full Moon Night in Memphis (2014). Collectively, his catalog has received extensive airplay on the XM Radio programs of Little Steven ("Underground Garage") and B.B. King ("Bluesville"); Top 50 status on the "Living Blues" charts, Blues Music Award nominations for "Best Contemporary Male Blues Artist of the Year," and "Best Blues CD" and "Album of the Year" accolades from the Palm Beach Post.
A gritty and expressive vocalist, Soars elicits signature tones from hollow-body guitars, plus a home-made two-string cigar box guitar for his incendiary slide guitar playing. All of which has helped him earn dates at the Baltic Sea Festival in Germany, the Liberation Day Festival in Holland, and other shows in France, Switzerland, Luxembourg, Austria, and Colombia as well as road work throughout the United States and Canada.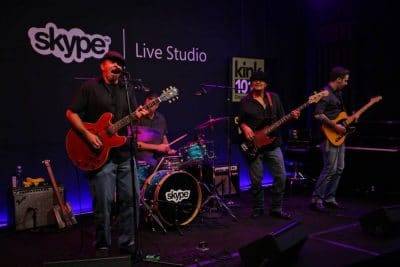 In the past two years, Soars and the Red Hots have also played the Peer Blues Festival in Belgium, sharing the stage with Buddy Guy, Joe Bonamassa, Brian Setzer, and Larry Graham, and the Mississippi Delta Blues Festival in Caxias do Sul, Brazil before 10,000 people. After being discovered by the Brazilian festival's presenter while playing with his "Gypsy jazz" project at a South Florida venue, Soars and company played the side stage in that format, then headlined the main stage with full blues intensity at its ninth annual event.
For the past several years, Soars has additionally been part of the regional all-star blues act Southern Hospitality. Also featuring Tampa vocalist/guitarist Damon Fowler and Memphis vocalist/keyboardist Victor Wainwright, plus Red Hots drummer Chris Peet and Fowler's bassist Matt Walker, the Blind Pig recording artists earned a Blues Blast Award for "Best New Artist Debut Release" for their 2013 CD Easy Livin,' and have toured worldwide in-between the three bandleaders' own schedules. Southern Hospitality appears with a host of international blues icons on the Legendary Rhythm & Blues Cruise sailing out of Fort Lauderdale, FL in February.
Soars prides himself with having one of the tightest bands on the scene, with Red Hots bassist Cleveland Frederick and longtime drummer Chris Peet. The trio has extensive touring scheduled through the United States and Europe during the first half of 2018, in addition to appearances by popular demand at blues venues on both coastlines of South Florida, all in support of Southbound I-95. Both his all-star band and new Red Hots CD may have names framed in southern trajectory, but Soars' career is clearly on a northward upswing.
[amazon_link asins='B07DFRQBX3,B00NVFU8CQ,B0056B8I5M,B001F0TQYK,B00NVFUO6G,B01K8NV26O,B0051S9YJE,B07F5P1KCJ' template='ProductCarousel' store='maasc-20′ marketplace='US' link_id='78147075-aa6e-11e8-99f0-3b79555c866e']