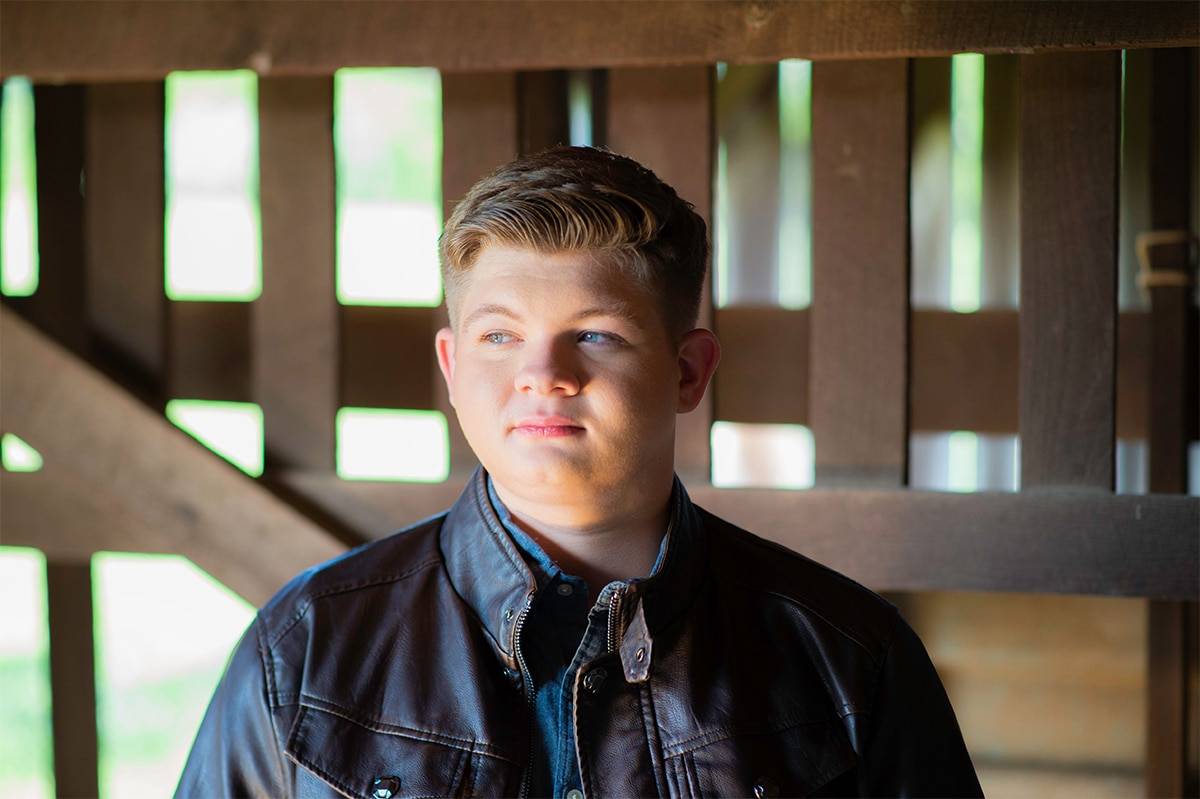 ---
---
---
---
---
---
---
---
---
---
Making a Scene Presents an Interview with Alex Miller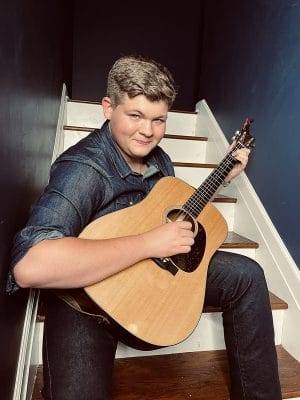 Alex Miller is a bonafide torch-carrying champion of traditional Country music, with an arresting voice, an infectious personality and charm to spare. Everything about Alex is exciting; he is wholesome and inspiring – with a baby face and an eager enthusiasm – and an air of explosive expectation surrounds him. This young man is going places … quickly … and his loyal fans are rushing to follow as he continues to carve his path forward.
Launched to global audiences during American Idol, Season 19, Alex is now happily reaping the benefits of that exposure. In a very short amount of time, he's taken the stage at the Ryman Auditorium, performed at multiple high-profile State Fairs, (Kentucky, Missouri, New York, Washington, Wisconsin), and opened for Hank, Jr, Josh Turner, Lee Brice, Rhonda Vincent and Shenandoah. Alex was chosen as the Texas Roadhouse Artist of the Month last October and performed a duet with Bluegrass superstar Rhonda Vincent at the Lee Greenwood Tribute concert the following month. "My life has done a complete 360-degree-turnaround," Alex reflects. "Crazy, but good. It's like I went to bed one night and woke up the next day and I was kinda sorta famous," he says with a laugh. "It's amazing and folks have been incredible."
The biggest change for Miller was his signing to Nashville-based Billy Jam Records and the opportunities that has brought him. His first album, MILLER TIME, produced by award-winning songwriter and respected industry veteran Jerry Salley, is due for release this spring. The project's first single, "Don't Let The Barn Door Hit Ya," offered fans a classic Western Swing tune. The album's second single, "Through With You," finds Miller exploring new territory and pushing early boundaries. The song is Country, but it's a sad, serious song presented with emotional maturity and not the more light-hearted fare that Alex has written in the past. His intuitive performance should have been expected, however, as Alex co-wrote the song with Jerry Salley. "It's a very different style for me," Miller notes, "but at the same time it's very true to me as it comes from a real personal experience." The companion music video offers a dark look at alcohol abuse and its effects on those in the relationship. "That's not my story, but I've seen it happen too many times to people I know. I wanted the video to put it out there and make folks think about it," Miller says.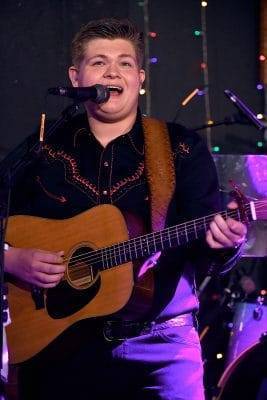 The balance of the 10-track project is packed with songs of joy, heartbreak and the energy of youth. There's fiddle and steel galore, Western Swing numbers and George Strait-inspired mid-tempos, barn burners and a nod to God and country in the mix. For Alex, writing and recording MILLER TIME was the fulfilment of a long-held dream. "Oh man, cutting the album was unreal," Alex reflects. "Working with Jerry was awesome, and the label folks have been great. I am flat out thrilled to be working with them and I'm feeling really good about the path forward."
The statement is made with a quiet confidence; at 6'6" Miller isn't a typical teen. He's been performing professionally since the age of seven, progressing steadily from shows in and around his hometown of Lancaster, Kentucky to larger markets, including appearing on the stages of the Dolby Theatre, Lucas Oil Stadium, WoodSongs, Renfro Valley, Lincoln Jamboree and more. His expressive voice and traditional approach to song – ala Strait or mid-career Haggard – brought early success. His skill with guitar and lap steel is evident on stage, but he also plays ukulele, bass and banjo. Before Idol he was building a name for himself as the young newcomer to watch, but that slow and steady approach ended when Alex auditioned for AI producers in 2020.
"I was just so honored to be accepted onto the show," Alex admits. "Things just exploded, and it was all a little hard to believe." Miller floored the judges with his original song (and debut single) "I'm Over You, So Get Over Me," and Luke Bryan was so impressed that he even jumped on the stage with Alex for an impromptu run at the Merle Haggard classic, "Big City." Bryan also invited Alex to join him at the Grand Ole Opry, and that appearance is in the works. Miller aced several performances before exiting the show during the "Showstoppers Round." The end of his American Idol journey was just the beginning for Alex, who is ready, willing and able to see how far he can take this road.
Miller's days begin early: there are band rehearsals, interviews with outlets from around the world, travel to performances and the gigs themselves. In between, Alex still manages to find time to curate his Weekly Wednesday Facebook Video and help his Grandpa around the family cattle farm whenever he's home. His days end "late" and "usually in the hot tub," he admits with a laugh. It's a killer schedule – but for Miller, it is the stuff of dreams.
For a young man who was raised with the workaday rigors of a running farm and learned comportment from FFA competitions, he has the outlook and the grit needed to succeed. He also has the talent – and anyone who doubts that simply has not met Alex Miller.
Find our Podcasts on these outlets
Help Support Making a Scene
Your Support helps us pay for our server and allows us to continue to bring you the best coverage for the Indie Artists and the fans that Love them!
Make a one-time donation
Make a monthly donation
Make a yearly donation
Choose an amount
Or enter a custom amount
$
---
Your contribution is appreciated.
Your contribution is appreciated.
Your contribution is appreciated.
Donate
Donate monthly
Donate yearly
You can donate directly through Paypal!
Subscribe to Our Newsletter