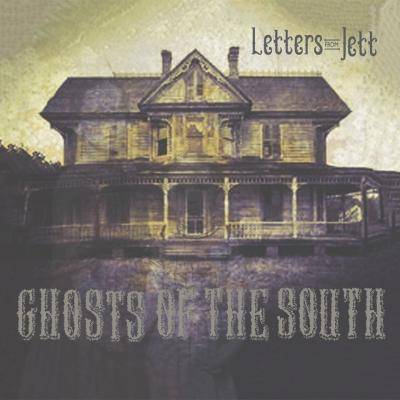 Letters from Jett
Ghosts of the South
Music in it's purest form is the telling of a story, a life experience put into words and song. If you are lucky enough to have that talent, then you have a special gift indeed. Real life experiences connects with the listener,in a way that no other can.
When I spoke about this and many other topics with Trace Foster, a member of the Letters From Jett band, we were in total agreement. Each song on this album is a separate story but part of a collective, a theme if you will. Like one of the lines from "Living For The Weekend" "If you ain't got friends, you ain't got nothing." It perfectly sums the importance of true friendship in a world where "friends" are counted with the click of a button. Musically this is an album of two genres. Half beautiful swirling country rock, not dissimilar to those classic songs performed by the Eagles. The other half is a gritty fist pumping assault of southern rock, in the Molly Hatchet, Lynyrd Skynyrd style.
Songs like the opening track "Just started Loving You,"Tennessee,"and "Veronica,"are prime examples of what a good country rock song should sound like. Full of emotion with a story unfolding as you listen to a warm fulsome combination of music and lyrics.
Then when the rockin' side of the band kicks in, fasten your seatbelts folks. It's gonna get loud and proud with several helpings of prime southern rock. Songs like "Find my Way Gone ", "Living For The Weekend,"and "Bye Bye Baby."My personal favourite comes from the country rock side of the band the ballad "Lay Me Down" the vocals on this song give me goosebumps every time I hear it. Then you have the stand alone track "Never Let Go" unlike any other track on this fine album. It wouldn't be out of place in a Carlos Santana set list.
So there you have it an album packed full of stories told by a band that right now are on fire. Watch out for some tour dates in your area in 2020 and beyond.
Trace told me that "Ghosts Of The South "is a dedication to the memory of all those great's of Southern Music who are with us no more."Ronnie Van Zant "of Skynyrd, and "Danny Joe Brown"of Molly Hatchet come to mind.
With bands like Letters From Jett that legacy is in very safe hands. The names may have changed, but the magic still remains.
Gerry Casey