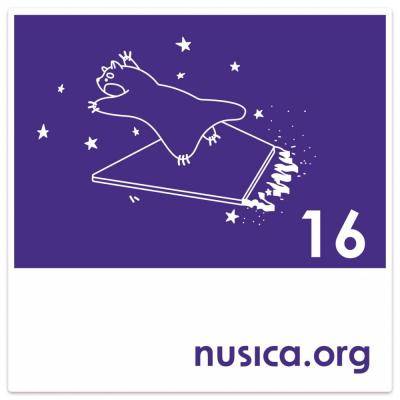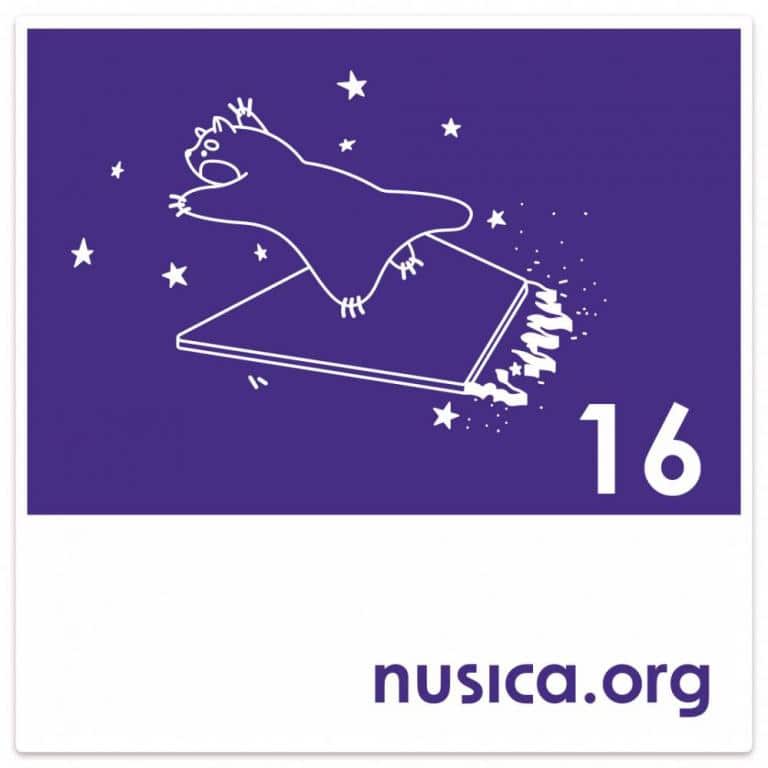 Josh Deutsch/Nico Solfiato Trio
Redshift
Musica.org (from Italy)
The duo of trumpeter Josh Deutsch and guitarist Nico Solfiato have been active since 2006 when they first met in Boston. They draw on multiple genres, sometimes covering classical and pop in addition to jazz. Sometimes they are totally acoustic but are not averse to electronic loops – it's all about interaction and improvisation. One doesn't often hear the dialogue between trumpet and guitar, especially with the chemistry between these two. What makes their newest project, Redshift, their third album, even more special is the presence of two internationally renowned drummers based in NYC, Allison Miller and Don Weiss, who alternate in supporting the duo. At times each drummer threatens to assume the spotlight from the duo because the drumming is so creative and inspiring.
To most this will read as a jazz album but there is rock energy and attitude in "Endnote" and "Remember When," both of which feature Miller and heavy guitar from Solfiato. As with their past albums, they include a classical piece, a rearranged tango and Balkan take on Schumann's piano quintet entitled "44.2" with Weiss on drums. Each composed three pieces and they collaborated on "Consolation Prize," featuring Miller. They arranged cover of Sufjan Stevens ("John My Beloved") and Big Band Thief ("Paul") featuring Weiss.  "Toach-Taach" delivers a heavy vibe and unique effects ranging from wah-wah to echoes as Solfiato plays baritone guitar and electric bass. Besides Solfiato's electric guitar, they venture into electronic territory a few other times, most notably on "Time Lapse" where he uses synths.  The music is wildly diverse with consistently strong energy throughout except the ballad "Triad: and the Stevens' piece, another gorgeous ballad,  that closes the album nicely.
You'll see these four players in many other contexts too. Deutsch performs as a leader and sideman regularly in NYC and is a global force as evidenced by recording with Argentinian singer/composer Sofia Rei, Grammy-winning Mexican singer Lila Downs, Grammy-winning Dafnis Prieto Big Band, Pedro Giraudo's Expansions Big Band, the Grammy-nominated Terraza Big Band, Hungarian singer Nikolett Pankovist, Israeli singer/pianist Noa Fort,. Australian soul/funk band The Hipstones, and Colombian folkloric band Grupo Rebolu. Wow! He must have plenty of frequent flier miles.
Solfiato is an Italian guitarist, composer and educator. After graduating from Berklee in 2007, he settled in Brooklyn where he plays in various jazz and experimental groups – duo with Zach Swanson, Paradigm Refrain, Limited Release Trio and the OST Quartet.
Miller plays across several genres. Her collaboration with Jenny Scheinman and Parlour Game played to raves at last summer's Newport Jazz Festival. Allison also has collaborated with Ani DiFranco, Natalie Merchant, Marty Ehrlich, and Joel Harrison. She's a Blue Note artist with her band Artemis. Weiss also plays regularly in NYC and can be heard with CraigTaborn, Ben Mander, Trevor Dunn and Noah Preminger, to name a few.
Be sure to check this out. A trumpet/guitar/drum trio may not sound overly enticing but this will surprise you in several ways – Deutsch's pure tone and ability to call on riffs from several cultures. Solfiato's versality and evocative dialogues with the two other players, and the drumming which is some of the best you'll ever hear on any album.