MAKING A SCENE BLACK FRIDAY SALE!! 

 

50% off EVERY AD Till Dec 1st

And you Get insertion into our Newsletter and access to our 8,500 subscribers FREE!

 

If that is not a good enough reason to Advertise with us .. How about the 210,000 Visitors we get to our site and the fact that ...

 

 

Why market with a "Single Genre" focused website!?

 

Making a Scene is a MULTI GENRE Website that Appeals to a wide DIVERSE fanbase. This is who you want to see your AD!!!

 

No Matter what Style of Music you create .. Our Following is strong and looking for new artists!!

 

 

Use Coupon Code "BlackFriday2016"

 

 

  

Do you want to Write for Making a Scene?

 

Indie, Rock, Hip Hop, Rap, Soul, Funk, Blues, Pop, Country, Americana, Jam band, Music Business, Studio Techniques, whatever your expertise!

 

Are you passionate about your Music scene? 

 

Drop us a line at

 

and let us know what you want to write about.

 

 

 

 

 
Features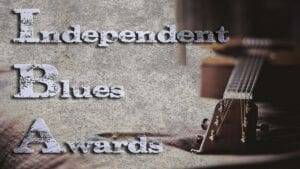 IMPORTANT!! PLEASE READ BEFORE YOU ENTER ANY NOMINATIONS The independent Blues Awards celebrate the diversity and power of the music that is created by those artists that acknowledge their inspiration and roots are in the blues. These awards will represent not only those "touring" artists who work within the established blues community, but embrace working artists […]
Interviews
HOME PAGE FACEBOOK PAGE SEE TAS CRU LIVE Raucous, rowdy, gentle, sweet, eccentric, quirky, and outright irreverent are all words that fittingly describe Tas Cru's songs and testify to his reputation as a one of the most unique of bluesmen plying his trade today. It's not for nothing that Cru has received wide praise for […]
HOME PAGE FACEBOOK PAGE SEE MISSISSIPPI HEAT LIVE! Straight out of Chicago, Mississippi Heat has been performing and recording pure vintage blues for more than two decades. It all began one night at a 1991 gig at the now-closed Cafe Lura in Chicago, where guitarist and singer Jon McDonald invited Pierre Lacocque to join him […]
HOME PAGE FACEBOOK PAGE Won MAMA (Madison Area Music Award) awards for "Keyboardist of the Year" in 2010, 2012 & 2015. Jimmy also received WAMI (Wisconsin Area Music Industry) awards for "Keyboardist of the Year" in 2011 and 2015. In 2015 The Jimmys won a MAMA award for "Blues Performer of the Year" and in 2012 earned a WAMI award for […]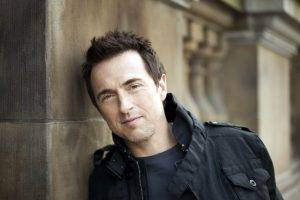 Juno Award Winning Singer-songwriter Colin James will release his 18th album, Blue Highways, on October 14 via True North Records. Blue Highways was co-produced by Colin and Dave Meszaros (Wake Owl, Old Man Canyon) and recorded at The Warehouse Studios in Vancouver. Blue Highways pays tribute to some of the singer/ guitarist's longtime blues idols including Howlin' Wolf, Jimmy Reed, Freddie King, Jr. […]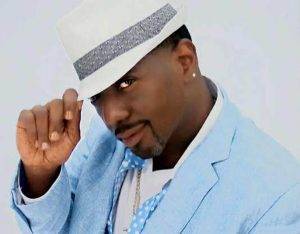 HOME PAGE FACEBOOK PAGE Jackson, MS blues and soul artist Stephen Johnson is a son of a pastor and has been a professional musician practically his entire life starting in his father's church. His roots began in Gospel and Southern Soul, and then eventually "the Blues" became his passion. Known by his family and friends […]
CD Reviews
Dawn Tyler Watson Jawbreaker Independent Dawn Tyler Watson was born in England but raised in Montreal where she studied Jazz and Theatre at Concordia University. As an actress she was featured in several movies including 2004's "Jack Paradise (Les Nuits de Montreal)" which translated means the "Nights of Montreal"; and in which she played a […]
Little Boys Blue Tennissippi Vizztone Label Group/Jaxon Records Little Boys Blue is a Tennessee based blues band originally formed in 1993. They may have taken their name from Aleck Miller who used the names Rice Miller and "Little Boy Blue" before renaming himself Sonny Boy Williamson II. Or possibly their name came from the song […]
Tas Cru Simmered and Stewed Vizztone Label Group/ Crustee Tees Records When talking about his last album Tas Cru states "after five albums everything fell into place, the songwriting, the performance, and the production."  That album 2015's "You Keep The Money" was one of the hottest albums of the year. At the International Blues Challenge […]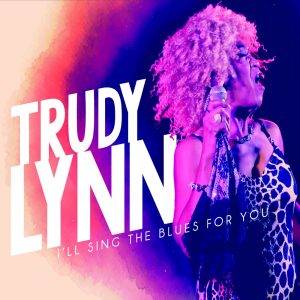 Trudy Lynn I'll Sing The Blues For You Connor Ray Music Trudy Lynn released 2006's "I'm Still Here" recorded with the Calvin Owens Blues Orchestra. As a result she received two 2007 Blues Music Award nominations; one for Soul Blues Album of The Year and one for Soul Blues Female Artist of The Year. In […]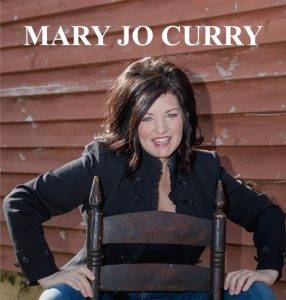 Mary Jo Curry Guitar Angels Records Mary Jo Curry is from Springfield, Illinois. She is from a big family and has seven older brothers all whom are musicians. She plays piano and studied theater and voice while in college. She has been with theatrical touring companies and sang with an 80's cover band. Five years […]
JW Jones High Temperature Solid Blues Records Molson Golden Ale, Iceberg Vodka and JW Jones; these are among my favorite Canadian exports. Although Jones' influences include fellow Canadians Ronnie Hawkins and Colin James he has absorbed all the blues, rock, and country music that has come before him. In 2000 Jones released his first album […]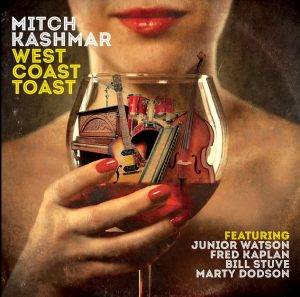 Mitch Kashmar West Coast Toast Delta Groove Music Mitch Kashmar was born in the beachside community of Santa Barbara, Ca. in 1960. He is a disciple of the California harp scene that includes George "Harmonica" Smith, William Clarke, Rod Piazza, and Kim Wilson. Kashmar has shared the stage with John Lee Hooker, Big Joe Turner, […]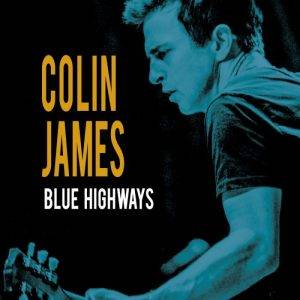 Colin James Blue Highways True North Records Colin James Munn was born in Saskatchewan Canada in 1964. As a young man he and his band opened for Steve Ray Vaughan who suggested that he drop his last name. James released his first recording in 1988. He is probably most well known in blues circles for […]
On the Scene
First of all Happy Thanksgiving this week! I am thankful for everyone who reads any of my articles. I write them because I am so grateful for the blues artists, clubs and venues and everyone who works to support this musical form that has so enriched my life. Then. you can be thankful for some […]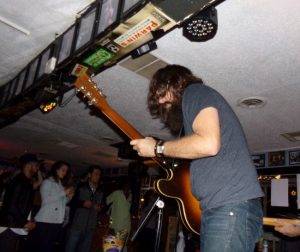 We had been at a big music event in Atlanta for six hours Saturday afternoon but we left at 7:30 in the middle of a set from one of our favorite acts and before another took the stage to drive back to Marietta to Darwin's Burgers and Blue for the Jeff Jensen Band, thus proving […]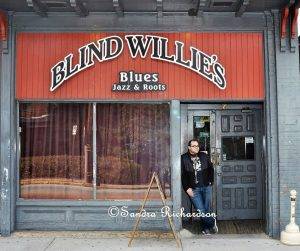 Photos By Rhetta and Sandra Richardson Saturday, Nov. 12. was the 2nd Annual Blues Stotts Festival, sponsored by The Atlanta Blues Society and honoring the memory of long-time Atlanta Blues Society member Larry Stotts. It took place at Blind Willie's in Atlanta and began at 2 pm. I don't know when it ended, because we […]
Podcasts
This is the Voice of Indie blues! The show that brings you independent Blues artists who Embrace the Diversity of blues and is creating new original music rooted in the blues. These ARE the Indie Blues Artists! This week we start off with these great indie blues artists ..  Popa Chubby Knickerbocker All-Stars Tony Vega Band Billy Seward MonkeyJunk The […]
MUSIC ON THE COUCH SHOW #347 – 11/21/17 SHOW LINK: https://goo.gl/kxrthL Show Length: 3:01:08 (w/After Show)   BACKTRACK BLUES BAND Out of the Tampa, FL area, this is the fifth album from this 5-piece band. I spoke with Sonny Charles about his journey, how the band came to be and where they are heading in the […]
This is The Voice of Indie Blues! We Embrace the Diversity of the Blues by supporting Independent Blues Artists who are creating new original music rooted in the blues. We bring you the FUTURE of the blues that is being created by artists today! Honor the past by supporting the future of the blues. This […]
This is The Voice of Indie Blues where we Embrace the Diversity of the Bluesby playing only Independent Blues Artists who are creating new original music rooted in the blues. We honor the past by supporting the future of the blues. This is the REAL tradition of Blues! This week we start off with music […]
Tune into the The Voice of Indie Blues! The show that Embrace the Diversity of the Blues by supporting Independent Blues Artists who are creating new original music rooted in the blues. This is the show that showcases the FUTURE of the blues. We honor the past by supporting that future! This week we give […]

Music On The Couch 11/14/16 Show LISTEN HERE: RORY BLOCK – COUCH KID NEW MUSIC Rory Block returns to The Couch to talk about her latest release, Keepin' Outta Trouble, the sixth album in her "Mentor Series" saluting the blues masters who've had a profound impact on her music. This time she pays tribute to Bukka […]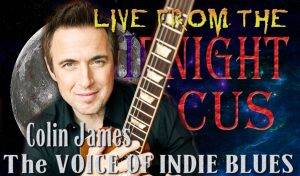 This IS The Voice of Indie Blues! The show that brings you the best in Independent Blues Artists who Embrace the Diversity of the Blues. These are the artists who are truly keeping the blues alive by creating new original music from those roots. These are the INDIE Blues artists! This week we start off […]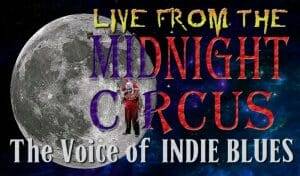 This is The Voice of Indie Blues! The show that Honors the Roots of the blues by supporting it's future! We Embrace the Diversity of the Blues and the artists who are creating new original music. This is the TRUE tradition of the blues .. This week we give you the music of these INDIE […]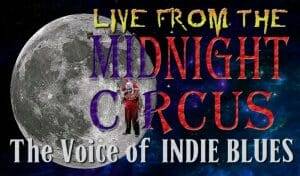 This is The Voice of Indie Blues! The only show that brings you the future of the blues.. by playing only artists who are out there touring and creating new original music. These Independent Blues Artists Embrace the Diversity of the Blues and the TRUE tradition of blues by taking the roots and moving them […]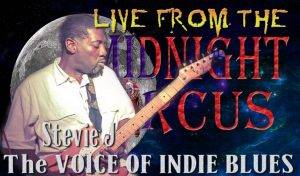 This is The Voice of Indie Blues! Tune in to the FUTURE of the blues that is being created by artists who are creating new original music from the roots. The INDIE Blues Artist! We Honor the past by supporting that future and we Embrace the Diversity of the Blues This week we start off […]
SHOW #344 – 10/31/16 LISTEN HERE: https://goo.gl/Tj0Zs5 JL FULKS JL  picked up a guitar at the age of 13 and has not looked back since.  Playing in South Carolina and then Florida, where he gained experience performing on stages across the states. JL and his band won the South Florida Regional Blues Challenge and made […]